Adthena Identifies the Right Keywords
In times of uncertainty, search intelligence can shed much-needed light on your marketplace. Our unmatched AI technology reveals changing market patterns and competitive shifts in Google, giving you the insights to adapt and succeed.
Check out the results other companies are seeing with Adthena.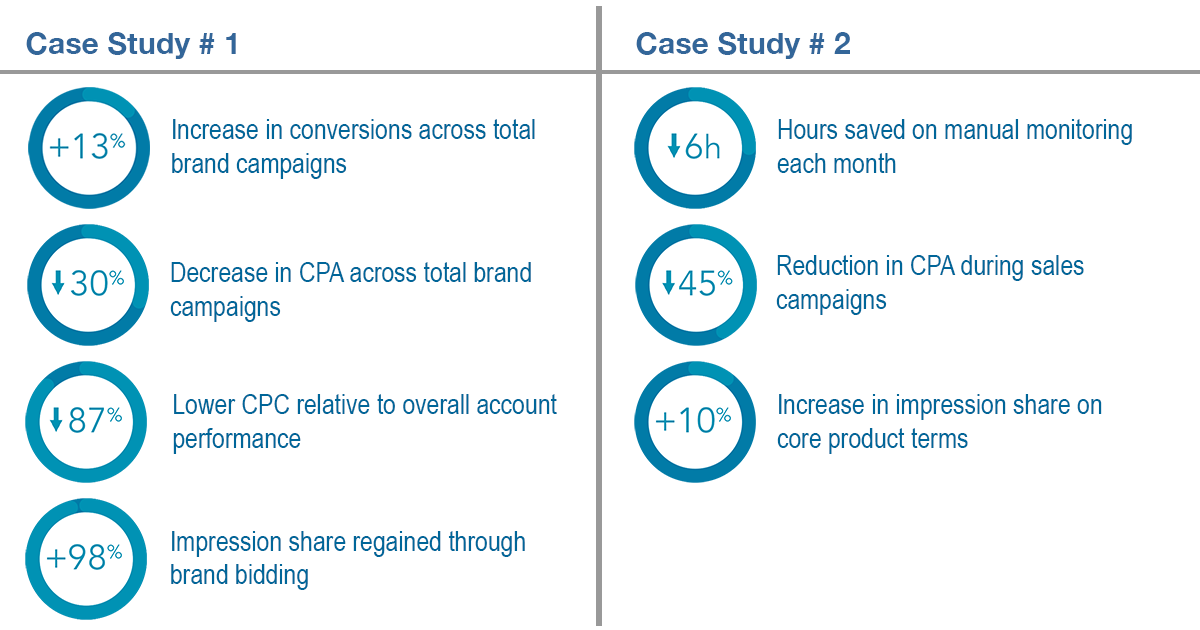 If you find numbers like these impressive and if you would like to start dominating your market landscape contact us today to see what Adthena can do for your business.