The Search Landscape: Finance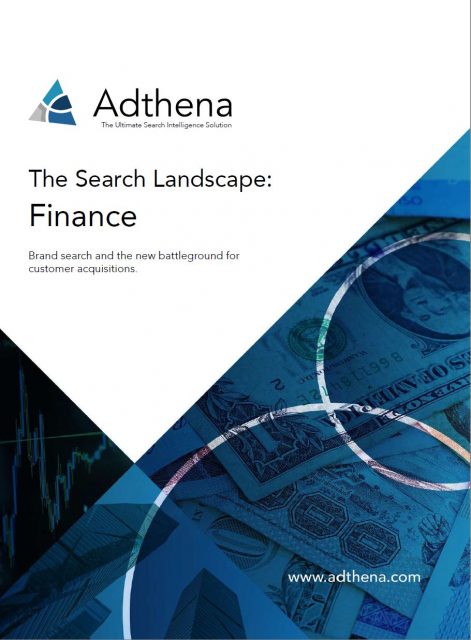 Is brand search the new battleground for customer acquisition in search advertising for finance?
Customer acquisition in the online finance industry is changing. In saturated market conditions, where competition intensity has created high CPCs on generics, the battle for new customer acquisitions is becoming increasingly competitive as advertisers look to contest market share on branded search terms.
Featured in this report:
The Competitive Landscape: Are high CPCs on generic search terms creating inflationary pressure on brand search?
Brand Search in Finance: Understanding the problem of aggressive competitors.
Seeing the bigger picture, and mapping problems to solutions in financial search.
---
Adthena is The Ultimate Search Intelligence Solution. It serves hundreds of the world's largest advertisers through its patented "Whole Market View" technology. Updated daily and unrivaled, Adthena uses machine learning to help digital marketers understand their paid and organic search landscape and improve campaign performance. Processing over 10TB of new data, indexing 500 million adverts and 200 million keywords in 15 different languages every day, Adthena works with over 250 clients spread across 14 different business sectors ranging from retail, finance, travel and automotive.
---
To download the report, please complete the form above.