The Paid Search Landscape: Travel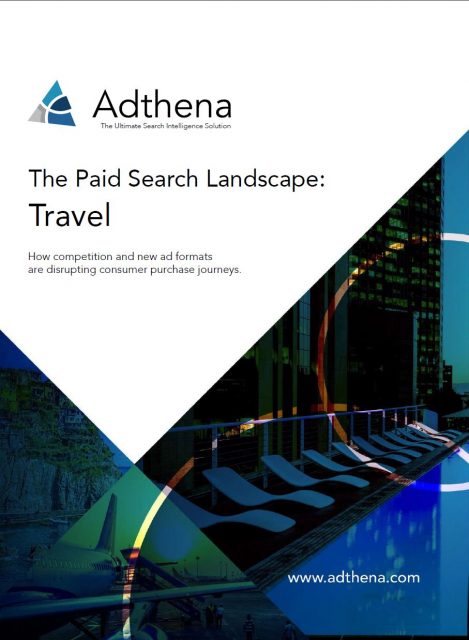 How are competition and new ad formats
are disrupting consumer purchase journeys in travel?
Search advertising in travel is changing. New ad formats, such as Google Hotel and Flight ads, are redefining ad space in the sector disrupting markets and ad spend. This report covers how brands operating in travel search are contending with new challenges and competitive market conditions, while also defending existing digital brand equity.
Featured in this report: 
What is driving growth for Google Hotel and Flight ads?
Category segmentation within travel: How AI technology can uncover subcategory specific market insights
Understanding complexity in the competitive landscape
Seeing the bigger picture in search
---
"In the most popular categories, up to 30% of results pages now result in a Hotel or Flight ads comparison box. It paints a strong picture of the scale and influence that Hotel and Flight ads are having on the travel landscape." – Ashley Fletcher, VP of Marketing, Adthena 
---
To download the report, please complete the form above.