Webinar: Search Secures MVP Status in the 'New Normal' for Digital Marketing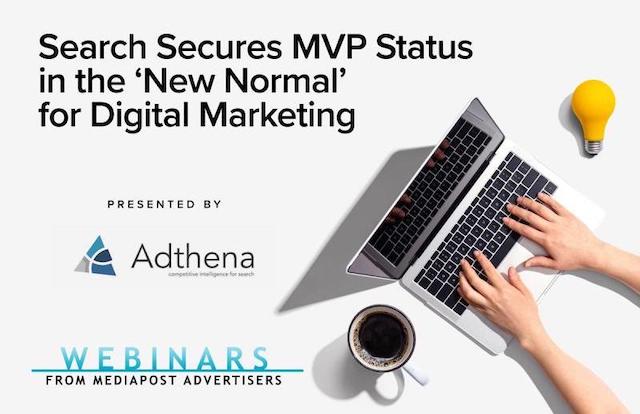 As digital marketers navigate the 'New Normal', learn how Search has become the most trusted channel to pivot strategy. Search has always been the stalwart in performance through economic downturns, leading brands to success. Search enables marketers to stabilize their performance, increase market share, enter new markets and launch into new categories while continuing to deliver growth.
In this presentation, Adthena's VP of Marketing, Ashley Fletcher, will discuss how search has secured the MVP status, join this session to learn how search can lead your strategy in the 'New Normal'.
Key Takeaways:
Use data to make informed, strategic decisions
Optimize & pivot in order to launch new markets and categories
Find opportunities that you may be missing
Inform C-Suite decision making with search intelligence
Case Study: How Volkswagen increased brand conversions