Join Adthena's Automotive Council
As a search marketer in the automotive industry, you're constantly tasked with finding ways to increase test drives and bookings for your local dealerships. Join our Automotive Council and help us design and build innovative products for the US automotive industry, starting with our new Enhanced Location Targeting product.
Participation to our automotive council is free and non-binding. You will be remunerated for every video session you participate in, and you get to choose how often you engage with our team.
Your Membership Options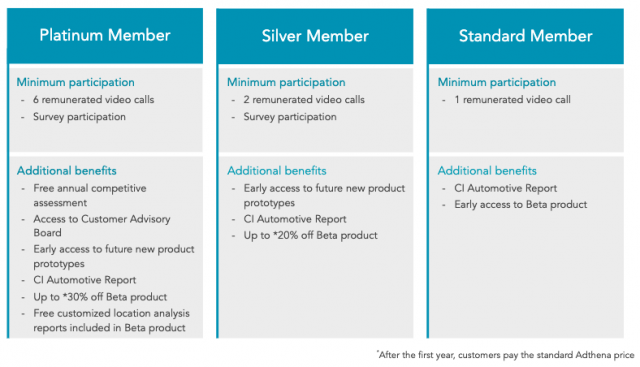 Register for Adthena's Automotive Council Today