Ever since international travel from the UK reopened under a new traffic light system in May, travel companies have been revving their engines in search. 
We wanted to take a closer look at activity since then, especially after June 24 when Barbados, the Balearic Islands, and Malta were added to the "green list" of destinations that the UK government sees as being safe enough to visit without the need to quarantine on return. 
We analyzed activity among key market players on Google search related to those three regions to provide insight into this emerging landscape. Here's what we discovered.
Jet2 dominates the Balearics
Jet2 ramped up activity across Balearic Island-related generic terms to capture 25% clickshare as of June 24, taking market share away from On The Beach, Thomas Cook and EasyJet. Jet2 also remains dominant on Ibiza-specific terms.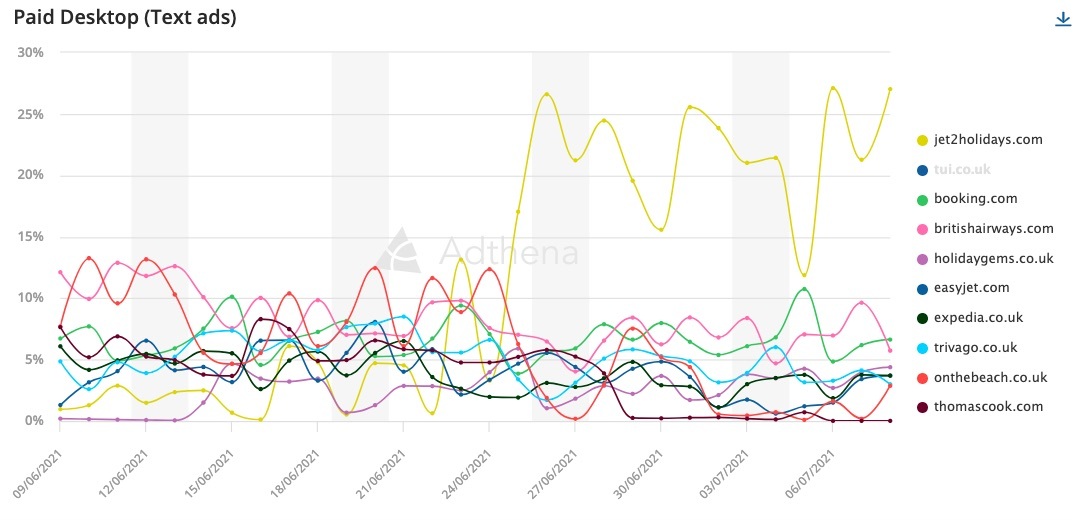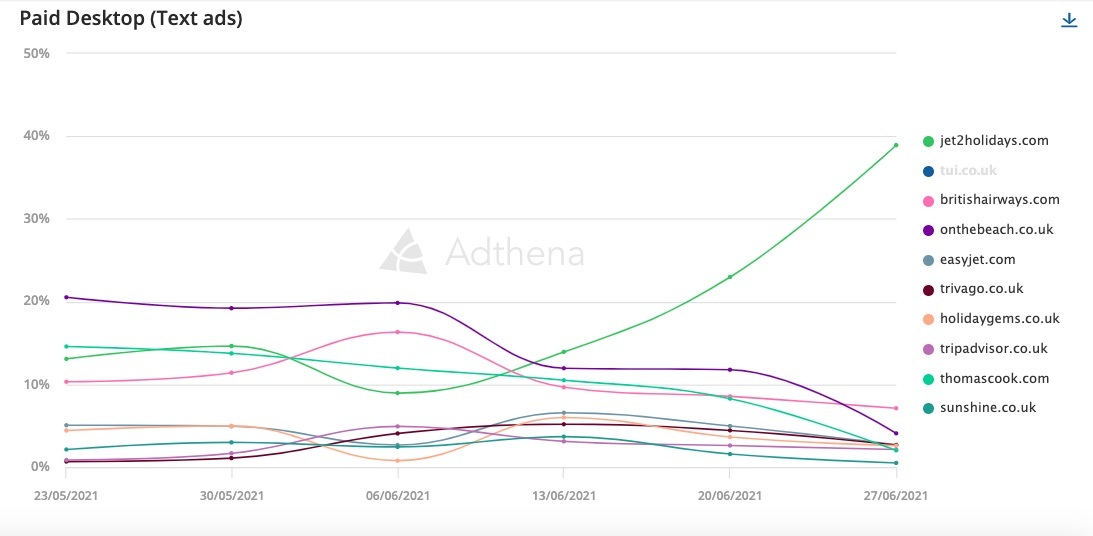 There's more BA in Barbados
Looking at Barbados generics, once-dominant Virgin Holidays has actually pulled back on desktop and mobile activity. BA took advantage of this gap and is now the market leader.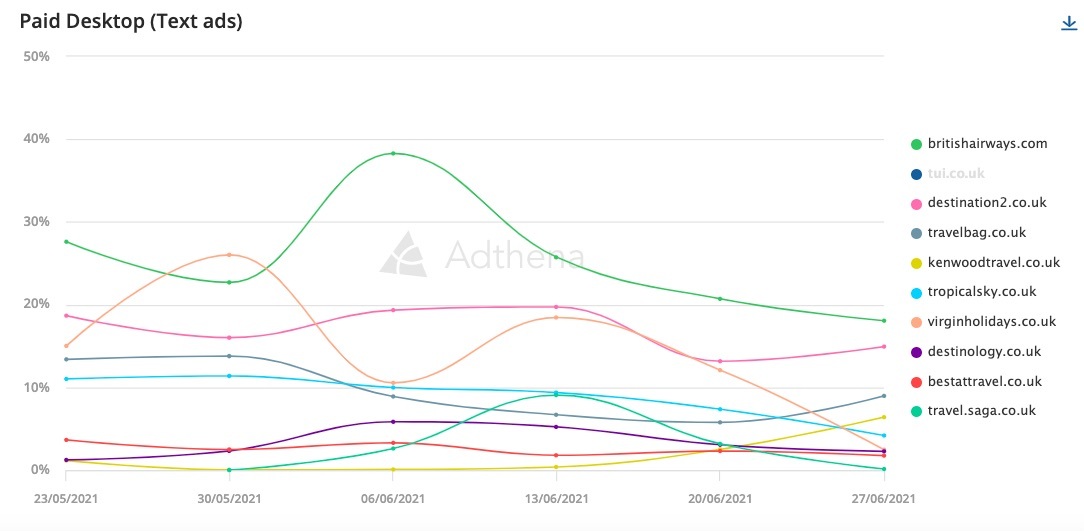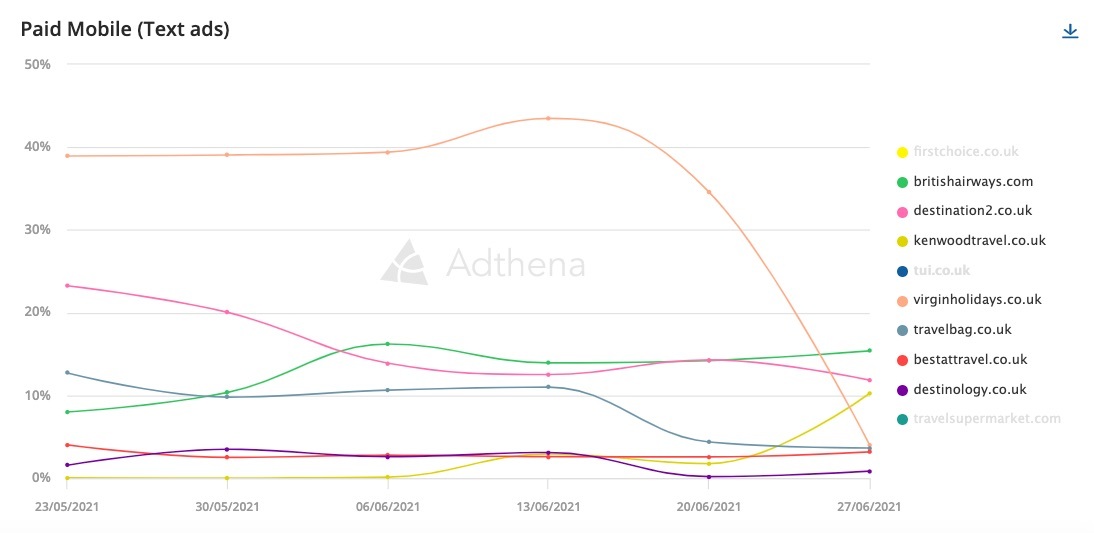 In Malta, Jet2 comes out ahead
For Malta travel, Jet2, BA, and Lastminute all hit the accelerator in response to the green list announcement, with Jet2 again pulling out in front of pre-Covid stalwarts including On The Beach, Thomas Cook, and Sunshine.co.uk.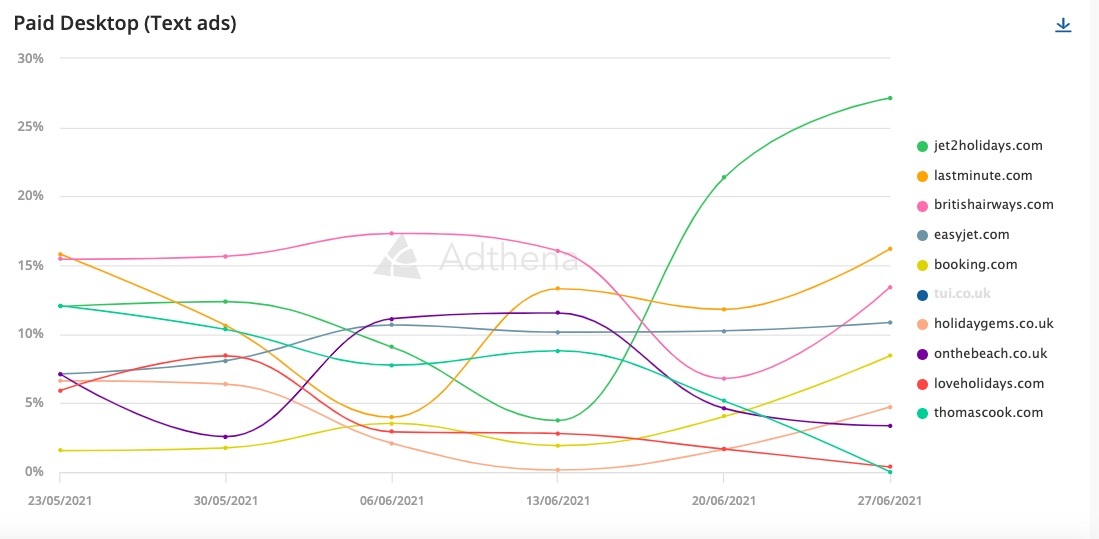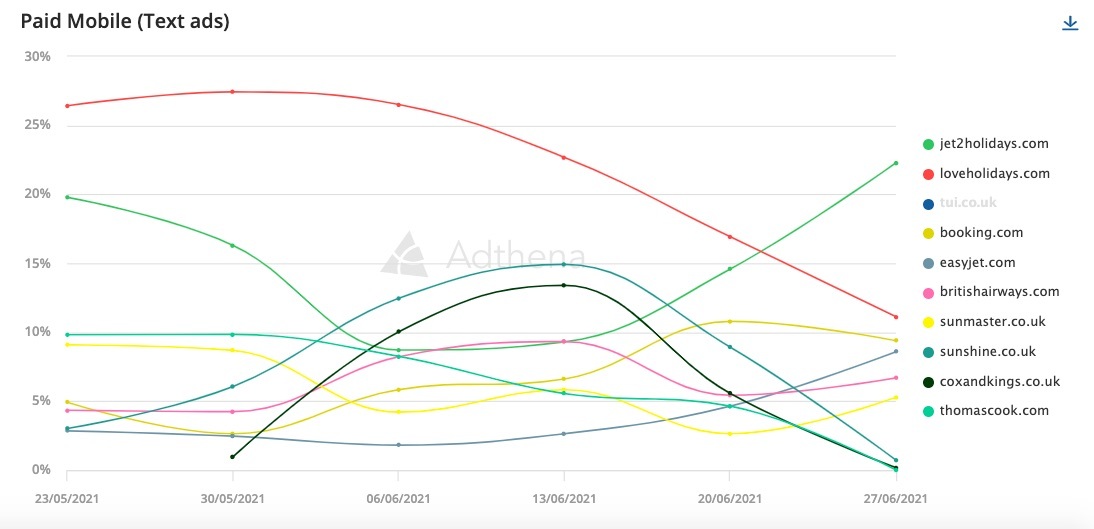 You can't compete against what you can't see
Big shifts in the travel landscape like these green list announcements are a key time for search marketers to monitor competitor movements and messaging to identify the new aggressors (like Jet2) and surprise laggards (like Virgin Holidays, Thomas Cook, and EasyJet). Events like these are present an opportunity to get smart and grab market share as travellers come back online searching for long-overdue holidays. But you need to know what the other players are doing to find your own route to success. 
Adthena's Smart Monitor can help by automatically alerting you to competitor movements as they happen. Search intelligence from Adthena will help you immediately understand what terms and destinations competitors are focused on and where your best opportunities lie to capture bookings and new loyal customers.
For expert guidance on your own search green list strategy, reach out to Eloise Kuljanic for a chat and demo.