In our CMO Search Intelligence Report for the UK Finance industry we've pitted 150 top-performing finance companies against each other, evaluated their search behavior and revealed the leading players, trends and benchmarks.
Using our AI-powered, Whole Market View, we've created a Top 10 leaderboard which includes players from across the industry including credit cards, banking and insurance. Each company's overall score is averaged by analyzing search performance across three categories: Market Leadership, Search Excellence and Brand Ownership. As a marketing leader, this index gives you a benchmark relative to your peers and competitors for the first time.
Find out how to:
Prove the success and value of your marketing program, bring the report straight to the boardroom
Strengthen and protect your brand by identifying market opportunities and risks, ensuring that you're leveraging search to its full potential
Make informed decisions and allocate spend where it will have the greatest impact on your business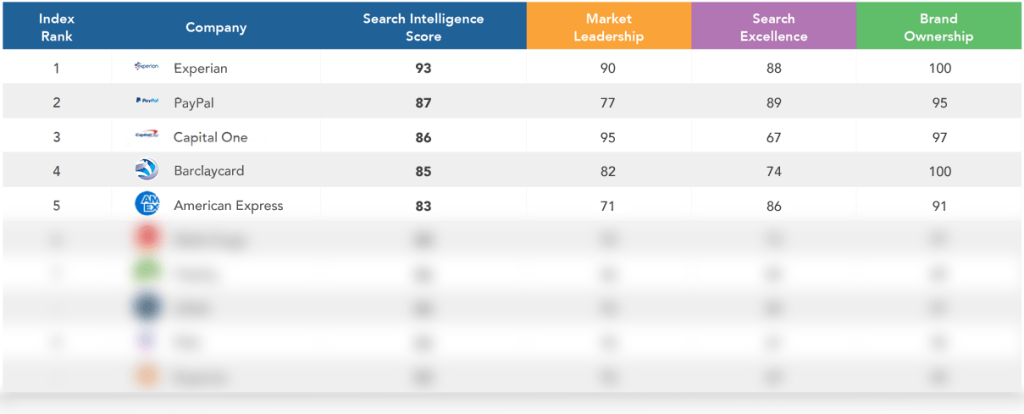 Watch now: find out who's closing the search intelligence gap in 60 seconds
CMOs know paid search delivers ROI, helping to drive sales and achieve competitive advantage. However, not everyone is keeping track of their rivals and taking combative action. Watch our 60 second animation to find out which industry is ahead of the curve.