Search Term Opportunities
Keyword strategy built on Adthena's Whole Market View™
Adthena's dynamic approach to uncovering search term opportunities puts simple keyword planning tools firmly in the shade. Because it analyses your search landscape and that of your competitors, it delivers powerful insights that uncovers thousands of additional keyword insights to ensure you get a much better return on your advertising spend. 
Adthena's Whole Market View™  creates  your unique search landscape. It automatically monitors millions of keywords, including yours and your competitors, filtered by our patented relevancy process to find fresh opportunities for improved campaign performance, more traffic and higher profit. And because these actionable insights are automated, you don't waste valuable time manually researching and analysing data.
Your secret weapon for search term opportunities
Unlike other solutions, Adthena doesn't rely on a static keyword list. Instead you benefit from a dynamic keyword set and machine-driven intelligence that detects new keywords, competitors and seasonal changes on an hourly basis, 24/7 – so you can act quickly.
Because it monitors competitor activity and spend, Adthena continually alerts you to new keywords in your market as they appear. This intelligence allows you to undertake gap analysis to uncover keyword opportunities that you would not have monitored before. The result is a dynamic keyword dataset that gets refined daily, making your campaigns more powerful and cost effective.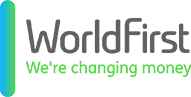 Opening global markets for WorldFirst
"I've been really impressed with the way it collects data – it's very important to me
 to have an independent data set to rely on, both for building our global campaigns, as well as our core UK market. The impact has been great – it's given us a whole new way of being able to target our users around the world. Now we have the information at our fingertips."
Unlock new search term opportunities for your business