For International Women's Day this year, March 08 2021, we're quizzing one of our top women in tech at Adthena, Laura Batchelor, about her unusual and inspiring journey into Data Science.
Read on to find out how Laura went from graduating with a degree in psychology, unsure of what she wanted to do as a career, to becoming a fully fledged Data Scientist working on the world's leading search intelligence platform.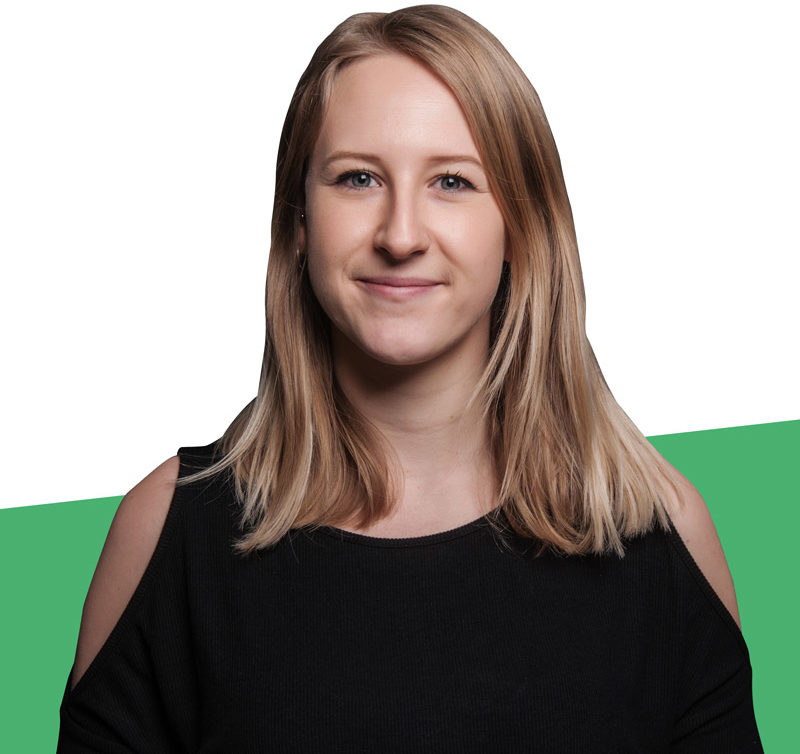 Q1. How did your studies help you on your career journey?
Laura: At university I studied Psychology which was where my love for data first began. My experience there really has helped in my journey by giving me a practical and theoretical base understanding of statistics, but also directly working with the public in experiments taught me the connection between people and data which I think can often be forgotten. 
After graduating, I worked at a fruit distribution company which was a great experience but had very traditional, manual practices, which is why I was drawn to Adthena and the startup environment.
Q2. Tell us about your early career at Adthena?
Laura:  I joined the Customer Success team in 2015, with little understanding of what I wanted to do for a career but incredibly excited about the culture, technology and the digital marketing industry. Adthena was a small team at the time, so I was able to explore many different avenues including customer support, data analysis and Salesforce admin. I soon discovered that playing around with data and finding insights which translated to results for our clients motivated me a lot, so I took this on at any opportunity and naturally became the go to data person on the team.
I was able to move into our first Business Intelligence (BI) role, with the support of the excellent technology team, who gave me direction on how to up-skill as well as training on the job.
This enabled me to start automating analysis for the team, build internal tools and standardize reporting whilst freeing up more time for custom reports and consulting projects.
Q3. What made you want to make the move into Data Science? 
Laura: I don't consider myself a highly mathematical person; I'd never heard of data science as a career path when I was young and it probably wouldn't have appealed to me at the time. However, the satisfaction of solving real problems with data and the positive impact on our business and our customers is what motivates me.
Working alongside our brilliant data scientists at Adthena gave me insight into the type of problems they were solving and the cutting edge technology they were using to do this.
I also love learning, and this path opened up some very exciting challenges. 
Q4. How did Adthena support you in the move?
Laura: Adthena has always been supportive in personal career growth, 1-2-1 meetings with my manager really helped to maintain progression and motivation before the move, as well as having a personal training budget. Since I joined, the technology team has invested time and effort into training me and giving valuable advice and genuine encouragement. 
Q5. How's it going – do you love working in data science and why?
Laura: Absolutely! It's definitely a transition from BI where we usually worked individually on one deliverable at a time with rapid turnaround. With data science – I'm finding value in research and planning. I've particularly enjoyed working collaboratively as a team on enhancing the production models we have and seeing the positive effect of our changes on the product.
Q6. What about the future – where do you see yourself going next?
Laura: We have some very exciting challenges ahead that I'm looking forward to working on. I'm currently focussed on learning natural language processing and deep learning techniques which is a very exciting area that is rapidly developing in the field. I would like to use these in practice to solve real business and product questions.
In the long term, I would like to lead in data science business projects and share knowledge and experience with others like me who are developing their skills.
Q7. What advice would you give to other women looking to start a career in data science? 
Laura: If you're still in education, I would definitely make sure science and maths are part of the subjects you're studying, along with your other interests, as these are core for understanding data and technology.
If you're in work already, seek out opportunities in your current workplace and talk to people about your interest. Even if you're in a completely different role there could be someone willing to give you advice, or a project to practice skills that benefits the business too. I also find joining female led meet-ups such as Data Plus Women or Women in Data Science great to meet people in the same position, and they have some amazing free training sessions and talks.
I would start with a general Machine Learning course to get familiar with Python and SQL and a top level understanding of ML techniques. I personally find choosing a useful outcome or project I care about which I know I will need to use a new tool or technique for means I learn fast and stay motivated
Q8. What do you like about working for Adthena?
Laura: At Adthena there's a culture of continuous learning and innovation; we're able to experiment with new technology and we have many field experts that share knowledge throughout the team. Ideas and feedback are taken seriously and there is a real sense of transparency. Even as a remote company there is a lot of communication and the company is always adapting to ensure people are happy.
………..
The theme of International Womens Day this year is #ChooseToChallenge and we're proud to celebrate Laura's achievement and how she's challenged herself to learn and follow her passions. If you'd like to hear from more members of our tech tech, take a look at our Tech Team playbook.