In today's fast-paced digital landscape, staying ahead of the competition requires more than just a robust strategy – it demands real-time insights, proactive decision-making, and a touch of innovation. That's where Adthena comes in. An award-winning search intelligence platform. 
Now we've made it even better. Meet Arlo, your new generative AI assistant, a friendly and intelligent owl and a groundbreaking addition to the Adthena suite of solutions that is set to redefine how brands, marketers, and agencies dominate their competitive landscapes.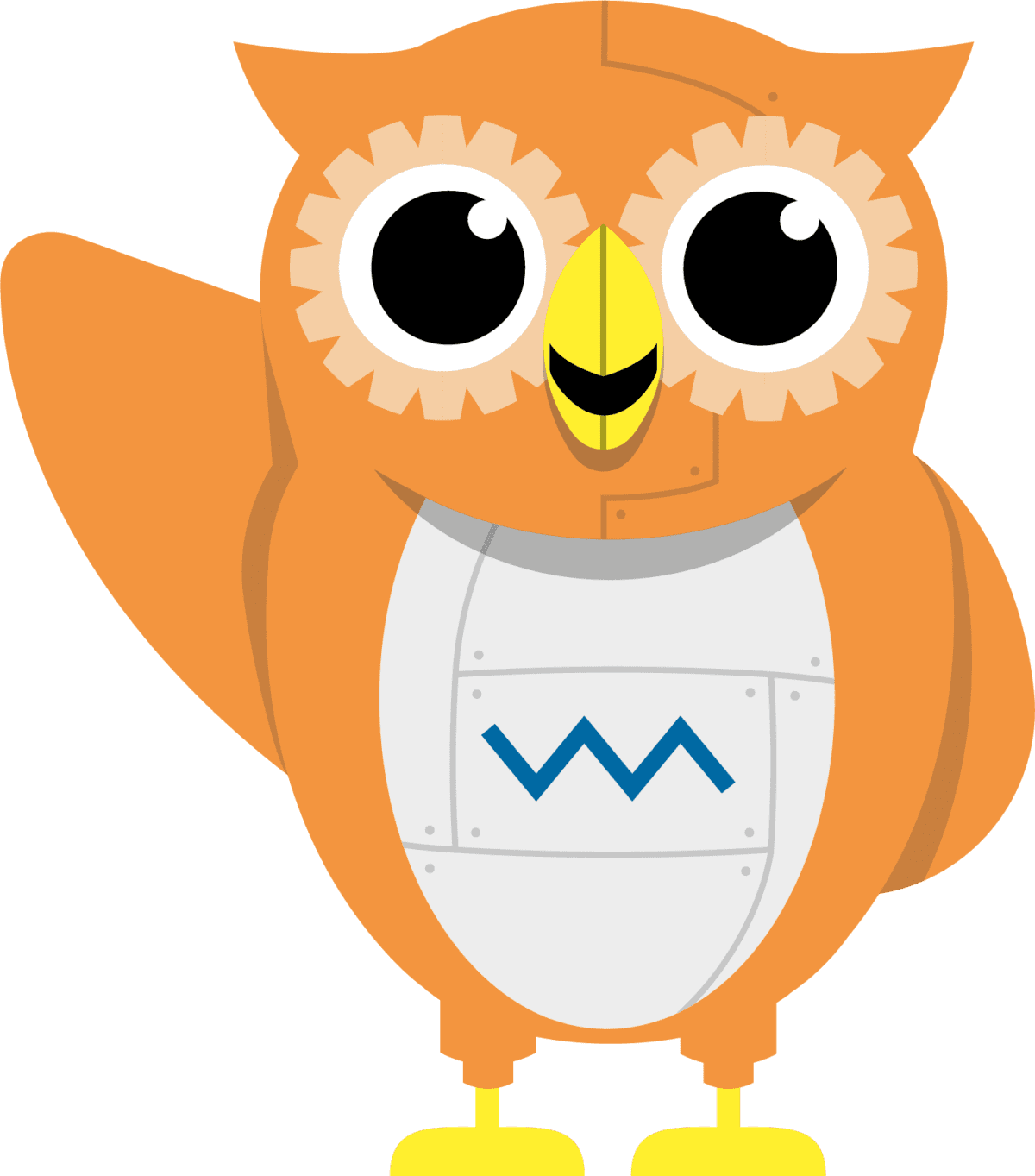 Directly inside the Adthena app, you can now ask Arlo questions like:
How does Adthena calculate savings for Brand Activator? 

How often does Adthena collect data?

How can I see what click share my competitors have?
If the answers are helpful. Simply give it a thumbs up. If the answers aren't so helpful. Give it a thumbs down.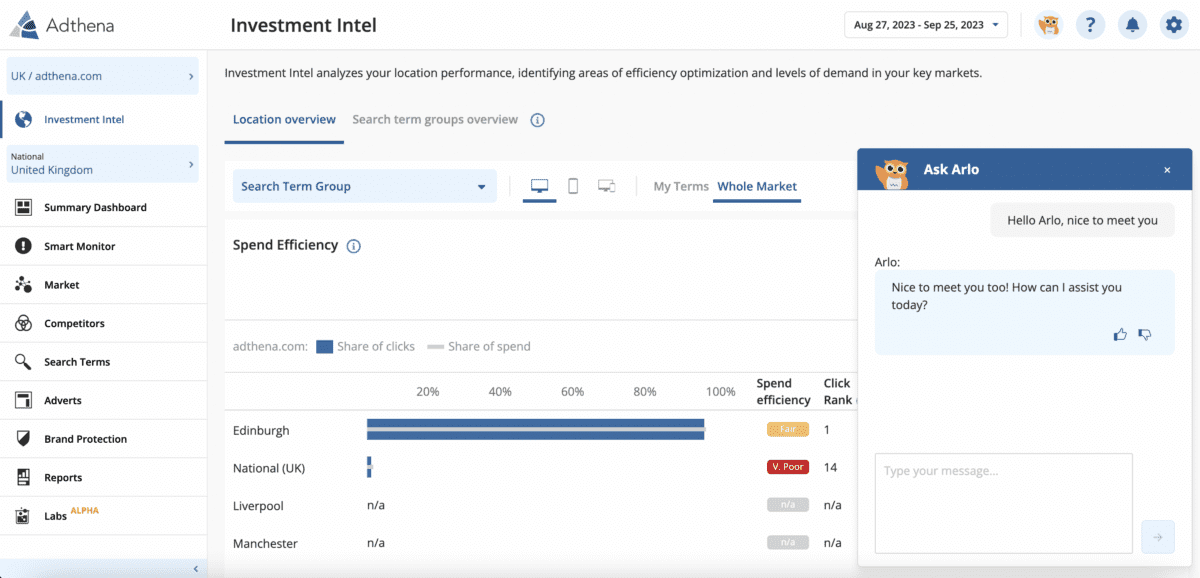 Unlocking the Power of Search Intelligence
This is the first version of Ask Arlo. As we continue to build out more generative AI based tools, we'll continue to develop Arlo's capabilities so that you will be able to ask Arlo specific questions about your data and the strategic insights that Adthena provides. 
In a world where every click, keyword, and conversion matters, having a comprehensive understanding of your competitive landscape is no longer an option; it's a necessity. Ask Arlo will continue to evolve as your strategic ally, combining cutting-edge AI technology with expert insights to offer a 360-degree view of your competitive landscape. 
A Seamless Integration into Excellence
Ask Arlo seamlessly integrates into the suite of Adthena solutions, enhancing its capabilities and extending the reach of its benefits. Whether you're a brand looking to refine your competitive strategy or an agency seeking to add value for your clients, Ask Arlo aligns perfectly with your goals.
Why an Owl?
Arlo the owl has deep roots in Adthena's brand history. Adthena takes its name from the Greek goddess of wisdom (Athena), who had a wise & knowledgeable little owl as a sidekick. So Adthena's Arlo is a friendly, machine-learning owl full of artificial intelligence and wise words to help you navigate the search intelligence platform and better understand the complex world of paid search. Watch Arlo's backstory in 60 seconds:
Experience the Future Today
As a leading search intelligence platform, Adthena has always been committed to empowering its clients. The introduction of Arlo, your generative AI assistant, marks a significant step forward in this mission. With its AI-powered insights, strategic guidance, and commitment to efficiency, Ask Arlo is poised to become an indispensable asset in your quest to dominate the competitive landscape. 
Embrace the future of search intelligence and discover how Ask Arlo can elevate your brand's position. To learn more, visit www.adthena.com and unlock a new era of strategic excellence.
Are you a customer? You can log into the platform and start chatting to Arlo right now. Not a customer yet? You can simply request a demo and one of our search experts will be happy to introduce you to Arlo.