Signals from search for spring
Adthena analysts looked at search data in five key market sectors to identify dominant challenges and opportunities as we head into spring.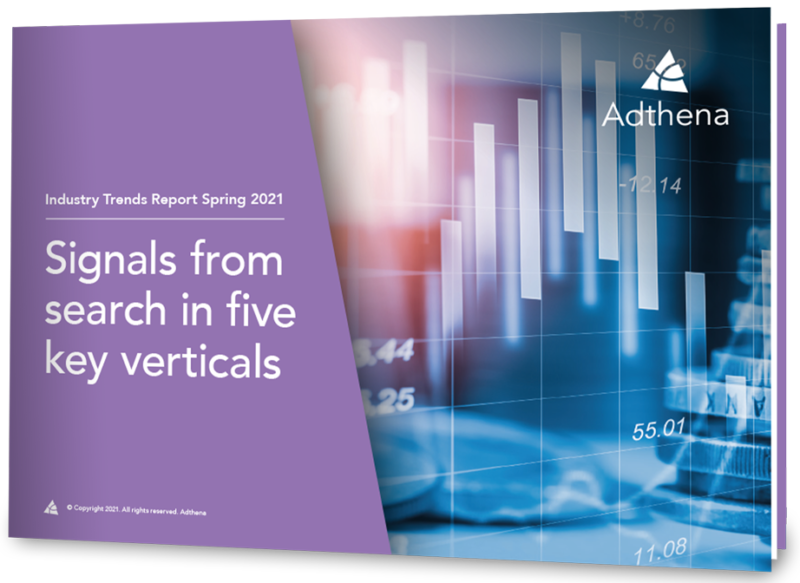 In this report, discover key competitive trends by industry, and set yourself up for PCC success this spring and beyond.
Automotive: dealing in digital transformation
Retail: a home run for homeware
Finance: a race against the clock
Tech: security rising in the ranks
Travel: dreams of jet-setting rise and fall
As we take an even longer-term view of the pandemic, we see an emerging story of resilience and adaptation. Based on similar economic movements in the past, increasing consumer confidence post-pandemic will likely bring with it a surge in demand. But until then, marketers will be faced with the familiar challenges from 2020, and should focus on maintaining their adaptability, flexibility, and investment in digital.