Watch on Demand
As we 'normalize' Gaming & Sports, Google shares where operators and affiliates can find opportunities for growth.
Listen to Adthena's interview with Huxley Stewart, Industry Manager at Google, as he discusses the past, present and future of Gaming & Sports in US & EMEA markets. As the industry moves more to online strategies, how can marketers take advantage?
In this webinar, Google and Adthena discuss:
Changes in consumer behavior as sports fans watch digitally
Shifts in messaging as casinos pivot to online
Comparison of the US & UK market
Advice on entering into the US gaming market
---
Meet the speakers: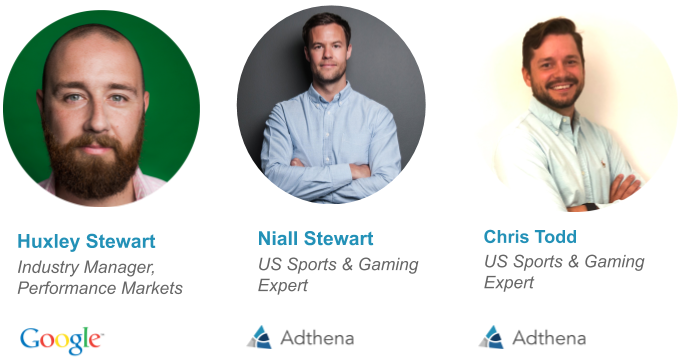 ………………….
Read more insights and download the guide 'Get an edge in the new US online betting market' on our Search intel for iGaming hub.