Case Study
With 90% higher productivity, Greenlight can give 110% to clients

Greenlight is a multiple award-winning digital and commerce agency based in London that designs, builds, consults, trains and implements transformational strategies for its clients.
In 2019, Greenlight partnered up with Adthena to monitor competitor strategies and optimize PPC results for one of its leading retail customers. On top of market visibility, Adthena delivered huge gains in productivity for Greenlight—saving days of analytical drudgery and delay.
Key Results
Hours of time saved on competitor performance analysis per device

Days of time saved on ad copy analysis

Improvement in team productivity and processes
The Solution
Greenlight implemented Adthena's Campaign Optimization solution on behalf of its retail client to get a granular view of competitive strategies and keyword performance during a crucial holiday season. With Adthena's AI-powered Whole Market View technology, Greenlight was able to instantly analyze competitor performance by device and quickly analyze competitors' ad copy— tasks that previously took hours and days to complete using conventional tools.
By eliminating those delays, Greenlight was able to provide insights to its client sooner and devote more time to strategic planning and execution for the retailer. For Greenlight, better productivity means better service and better client results.
……………………….
Read more agency insights and download the guide 'Brand Crashers: how to get rid of them and what to do next' on our hub: Paid Search Insights for Agencies.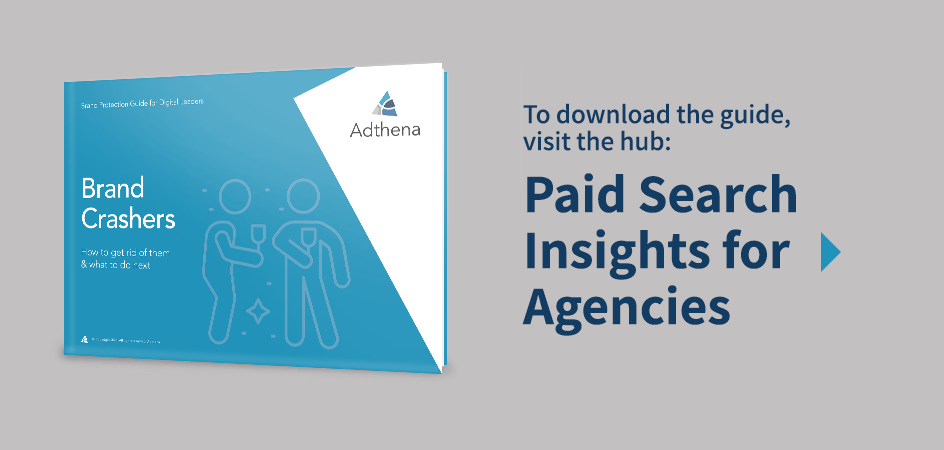 "Adthena's level of keyword and competitor data granularity cannot be found in any of our existing partners. Furthermore, we're now able to invest time in what matters the most for our clients, optimizing their campaigns and developing winning strategies."
Discover how Adthena can benefit you and your business