Self-guided Tour
It's time to put an end to unprotected Paid Search
When your brand is left unprotected in search, bids and infringements on your branded search terms drive up your CPCs, click share is diverted to competitors, affiliates and partners cannibalize your brand clicks and you stand to waste budget on clicks you're already winning organically.
Take the first step towards safeguarding your brand with Adthena's award-winning Brand Protection solution.
Brand Activator
New automation tool could save brands millions. 
We've launched our innovative new Brand Activator automation tool to help enterprise brands save up to 20% on wasted paid search budget. The new platform feature automatically pauses bidding on search terms when a brand is winning organically and when no other competitors are bidding. 
Drive better value from paid search
Is Google's black box of automation damaging your paid search results? Google Ads automation saves time and helps scale, but doesn't control costs or quality.
Take a look inside the black box and take control of your destiny – with Adthena's search intelligence. Adthena will help you tailor locations and messages, report on market changes, and spot growth opportunities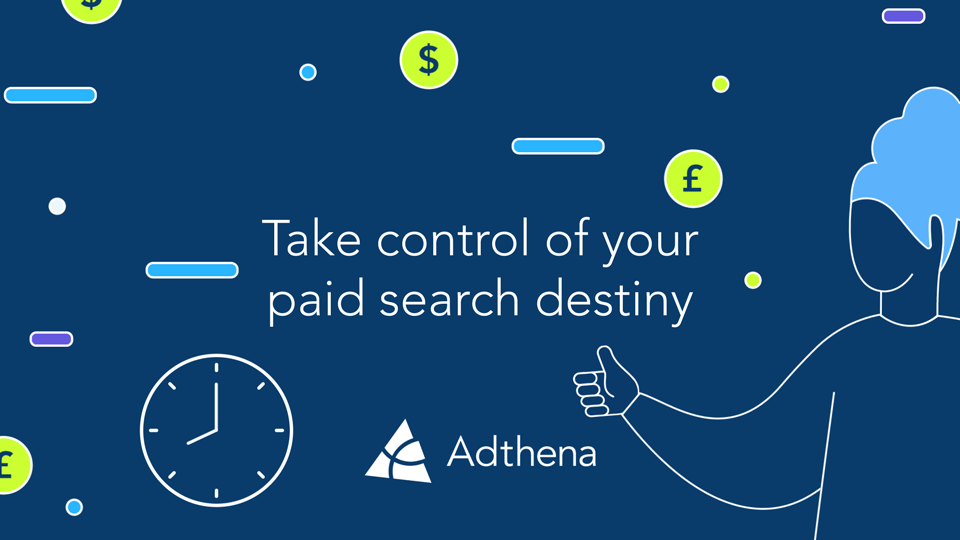 Market-leading technology.
Human understanding.
Through a unique combination of patented, AI-driven technology, and a supportive team of experts, we help you dominate your competitive landscape in ways you never imagined.
We simplify your processes, allowing you to focus on what matters most to you, and your consumers.
Solutions for digital marketers
Dominate your competitive landscape with search intelligence
As the market leader in search intelligence, we go 
far beyond what Google Ads tells you. Partner with 
us to see every market shift and competitor move, then shape your strategy for success. Powerful stuff. And you can't get it anywhere else.
In conversation
Meet Adthena's new CEO, Phillip Thune
Meet our new CEO, Phillip Thune, and discover why Adthena is the essential tool enterprise brands need to ensure success in GoogleAds. In this video, Phillip shares how customers are saving hundreds of thousands in search and reinvesting for greater ROI. Plus: find out what Adthena's next phase of growth means for our customers.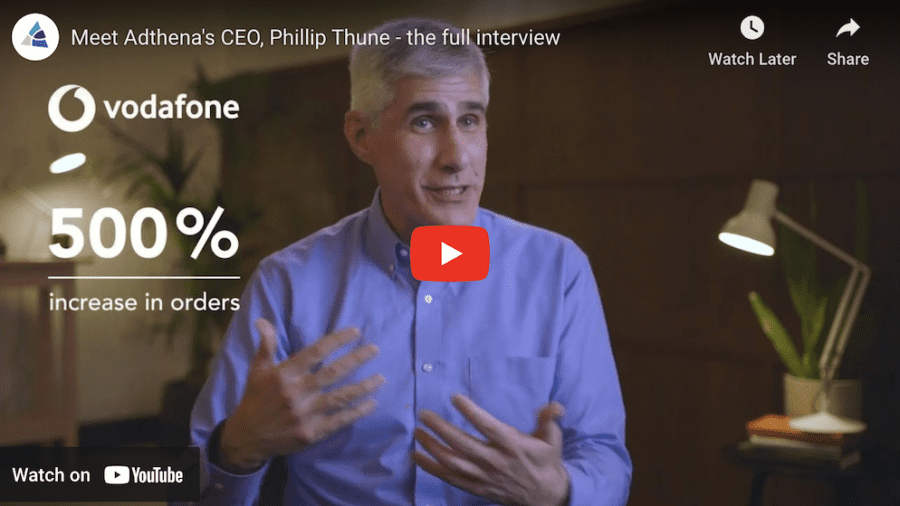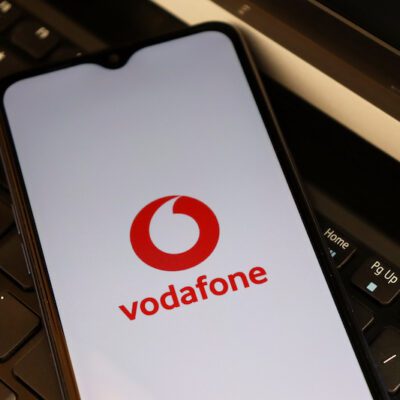 Boosting sales by 10%
Vodafone used Adthena to optimize the Samsung S22 launch. Combining Adthena's Strategic Insights with Google data, they maintained a flexible strategy leveraging manual and automated bidding.
Read Case Study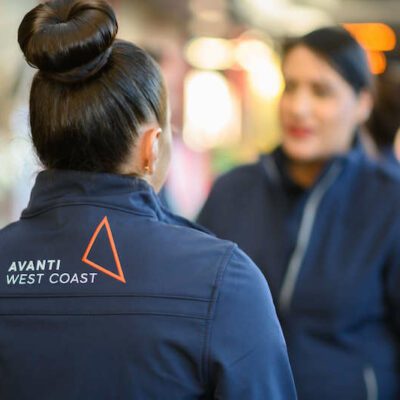 Saving 32% on brand
Avanti used Adthena's Lone Ranger report to identify significant savings on brand terms. By reallocating the budget to new terms identified by Adthena, they increased revenue and market share.
Read Case Study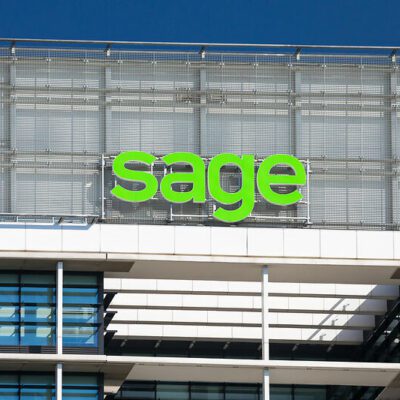 Lowering CPCs 75% in 5 days
Sage used Adthena to automatically police brand bidding problems and renegotiate agreements with partners. Sage saw a 75% decrease in CPCs for brand terms in just 5 days, and a 33% decrease in partner impression share.
Read Case Study
Hear what our customers have to say