Get a Racing Start: 4 stages to winning in new markets
In this guide for the whole marketing team, find out how to win together using Search Intelligence at every stage of your paid search strategy. Whether you're in-house or agency-side, follow this four-leg relay plan to dominate your rivals as you launch new categories or enter new markets. 
Leg 1:  The CMO scopes the market & potential ROI
Leg 2: The Digital Marketing Director optimizes the launch
Leg 3: The PPC Manager maximizes campaign traction
Leg 4: The team celebrates the win & sets the benchmark
Summary: Five ways to win together with Search Intelligence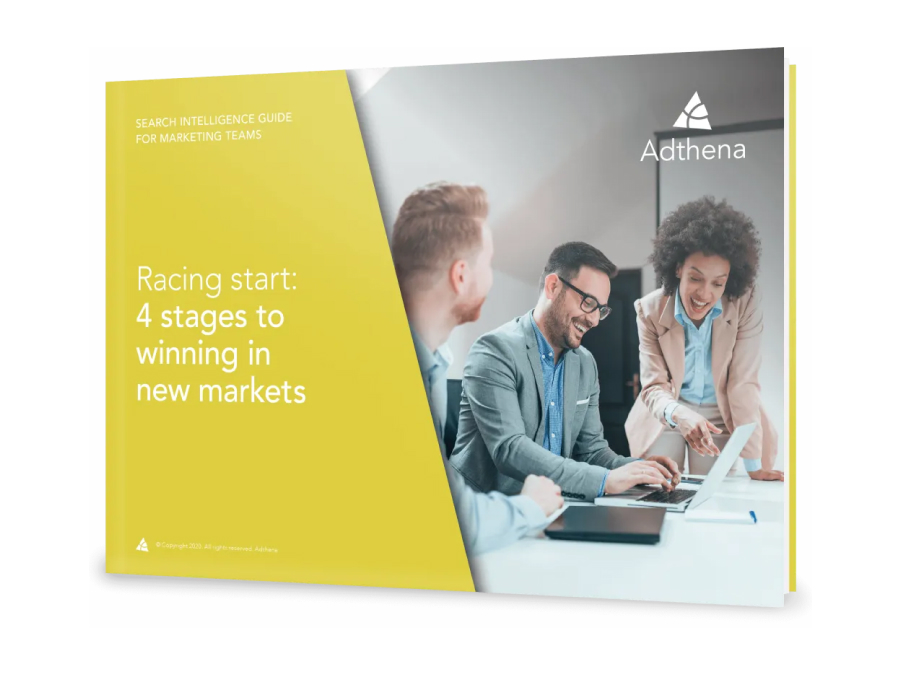 ---
Interested in gaining more insights into how to launch confidently into new markets? Find more resources like this one in our New Markets collection.