WEBINAR: SEM and SEO: A match made in heaven

Do you have harmony between your SEM and SEO strategies?
Google alone does not provide a comprehensive view of both paid & organic search channels and how they work together.
When the data is siloed, teams are siloed. That's hell!
Watch this on demand webinar, where we'll show you how combining data sources, coupled with intel about your competitors search strategies, creates greater search transparency and harmony for your cross-channel teams. Pure heaven.
Key takeaways:
Build harmony between your SEO and SEM strategies
Maintain SERP dominance
Spend your budget more efficiently and effectively
About the presenter: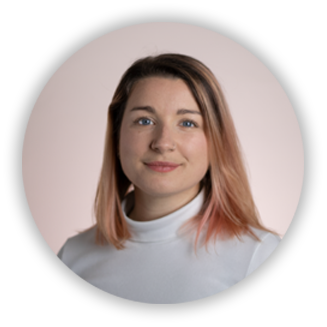 Lorna is responsible for acquisition marketing at Adthena, communicating their award-winning product and generating demand. She has developed her career in fast-paced, start-up environments, including two tech track 100 companies. She is curious and passionate and likes to find stories in data and technology.
Lorna Gill
Senior Marketing Manager
---
About Adthena
Founded in 2012, Adthena is the world's most advanced competitive intelligence platform for paid search advertising, processing over 10 terabytes of new data, while indexing 500 million advertisements and 200 million keywords in 15 different languages every day. Powered by its AI-driven Whole Market View data set, Adthena's carefully designed solutions of Market Entry, Campaign Optimization, Strategic Advantage and Brand Protection help marketers target and reach consumers that matter the most to their business according to their business objectives. Globally, Adthena works with more than 250 clients across 184 different business sectors, including finance, education, gaming, automotive and technology. Brand customers include Autotrader, Air New Zealand, Atlassian, Citibank, Burberry, Toyota, and Volvo. Agency customers include media specialists like GroupM and channel-specific paid search experts like iProspect. In addition, Adthena is the winner of several leading industry awards — including the Search Engine Land Awards, Stevie® Award for Customer Service, and European Search Awards, among others.