Webinar: Paid Search: Driving Strategy at the C-Suite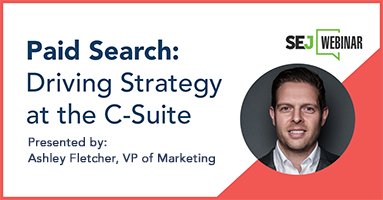 Have you been wondering how to leverage your PPC industry data in the boardroom?
Digital marketers often struggle to prove the value of paid search to key stakeholders. But this shouldn't always be the case.
In this webinar, sponsored by Search Engine Journal, Ashley Fletcher, VP of Marketing at Adthena, shares actionable tips on how to find value in SEM data and reporting, position the power of paid search, and leverage it in the boardroom.
This webinar will cover:
Benchmark your digital marketing performance against your competitors or peers and explain key factors affecting it at the C-suite level.
Monitor your performance and threats in a category or market to ensure you maintain leader status.
Visualize how search intelligence delivers ROI, boosts brand engagement and governance, and delivers insights into competitors' strategies so you can win.
Communicate the right messages: what language to use and how to tie it into the bigger business picture.
Leverage strategic intelligence to reduce risk and accurately forecast your business performance.
Utilize vertical market insights to turn competitive gaps and market changes into opportunities.
---
Meet the presenter: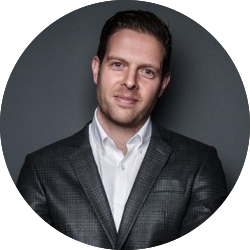 Ashley is responsible for continually expanding the global audience & market for Adthena's groundbreaking search intelligence solutions. He joined Adthena from Criteo, where he led the product marketing team launching its Predictive Search product, an automated performance solution for Google Shopping in the US & EMEA. Prior to Criteo, he headed up marketing for finance & insurance comparison products at Google…
Ashley Fletcher
VP of Marketing
………………….
Read more insights and download the guide 'How to Position the Strategic Power of Search in the Boardroom' on our Search intel for the C-suite hub.