March 18 2022 – Adthena's ground-breaking Local View solution has been shortlisted for six prestigious industry awards for 2022:
Drum Search Awards 2022 – Technical Innovation of the year – FINALIST
Drum Search Awards 2022 – Best Pivot Initiative – FINALIST
Drum Search Awards 2022 – SEO & PPC – Best Search Software – FINALIST
Global Business Tech Awards 2022 – Application of the Year – FINALIST
Global Business Tech Awards 2022 – Best use of Data – FINALIST
Global Business Tech Awards 2022 – Best Use of Innovation – FINALIST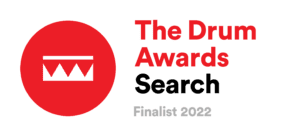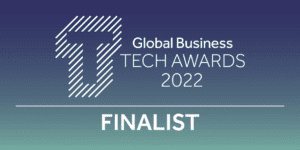 Local View – the future of location-based marketing
Adthena's new, one-of-a-kind Local View empowers marketers to understand and navigate their local search landscape like never before, to obtain more value from PPC budgets.
The Covid-19 pandemic caused a major shift in global online consumer behavior, with an unprecedented number of people searching by location. But marketing by location requires a huge amount of consumer insight, and coupled with the fact that Google data is becoming more limited due to privacy issues, it was clear advertisers needed far more local intelligence to run PPC efficiently.
Our ground-breaking Local View solution uses advanced AI technology to provide the location-based analytical power marketers need to compete in the local search landscape. In any city, state, or Nielsen Designated Market Area (DMA), it enables marketers to understand consumer search habits, the competitive landscape, and location-specific threats and opportunities. 
Unrivaled in the industry, after just one year, Local View has 43 major brands in diverse verticals monitoring 800+ locations, and is routinely achieving results for customers such as +15% market share and +20% Click Through Rate. It's also adding value for brands as a tool to determine price point and messaging; discover how OOH advertising affects impression share; monitor brand market share vs affiliates; and save time on manual analysis with automated reporting – all across multiple locations.
With consumers continuing to shop locally following the pandemic, Local View looks set to capitalize on its first-to-market advantage to become an integral part of any search marketer's toolkit for years to come.
Adthena won a total of five prestigious search awards in 2021 for technical innovation on Local View and customer success.
Discover how Adthena customer Origin Energy used Local View to boost Market Share by 15% across differing states.
Find out more about Adthena's Local View