December 01 2021 – Adthena have won a total of five prestigious search awards in 2021 for technical innovation and customer success.
WINNER – US Search Awards – Best Search Software Tool
WINNER – US Search Awards – Best Software Innovation
WINNER – Global Search Awards – Best use of Search, Finance PPC
WINNER – UK Search Awards – Best Software Innovation

 

WINNER – UK Search Awards Silver – Best use of Data, PPC
The Global Search Awards reward and celebrate the very best companies and people working in PPC, SEO, and Content Marketing across a variety of business sectors, in a shifting digital landscape which inspires innovation, creativity and connectivity.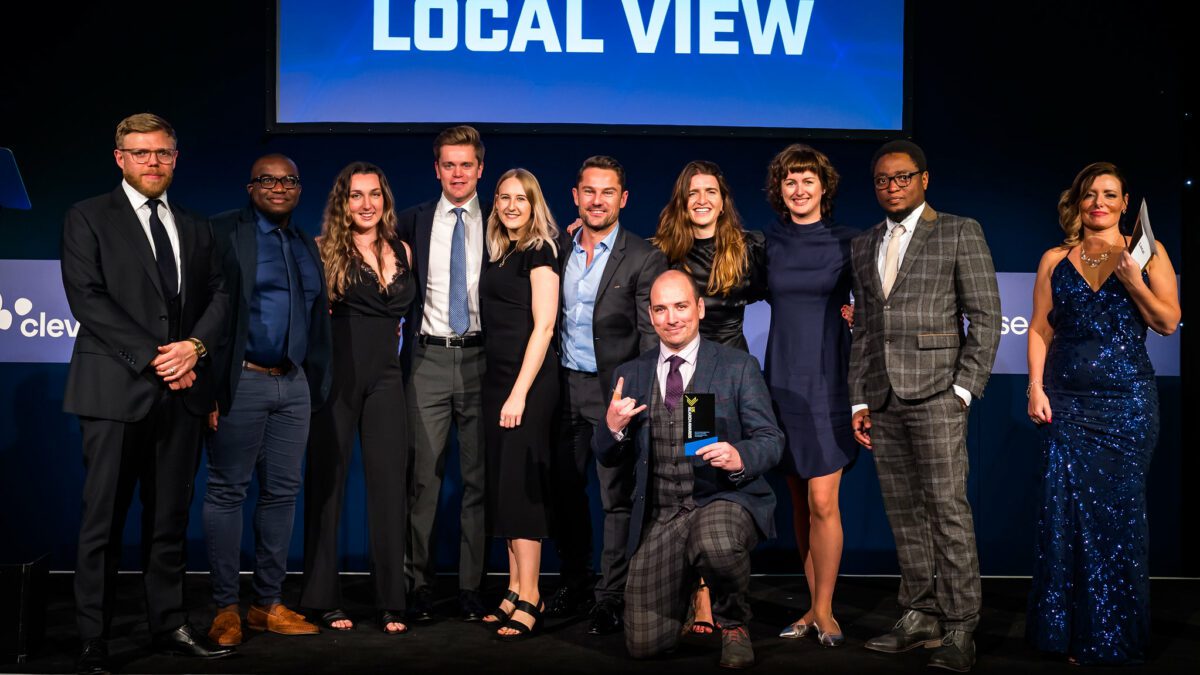 Adthena team accepting the Best Software Innovation trophy for Local View in 2021.
WINNER –  BEST SOFTWARE INNOVATION – USA 
WINNER –  BEST SEARCH SOFTWARE TOOL – USA 
WINNER –  BEST SOFTWARE INNOVATION – UK
Local View – the future of location-based marketing
Adthena is one of the most innovative companies in the search industry, delivering unique search intelligence and a powerful edge to our customers. Our new, one-of-a-kind Local View feature empowers marketers to understand and navigate their local search landscape like never before.
It started with customers
In 2019, our research revealed that advertisers need far more local intelligence to run PPC efficiently. Covid-19 accelerated this trend and caused a major shift in consumer behavior, with more people searching by location than ever before. But marketing by location requires a huge amount of consumer insight, and Google data is becoming more scarce due to privacy issues. 
Enter a breakthrough: Adthena's Local View
Adthena's groundbreaking Local View solution uses advanced AI technology to provide the location-based analytical power marketers need to compete in the local search landscape. In any city, state, Nielsen DMA or custom region, it enables marketers to understand consumers and their search habits, the competitive landscape, and location-specific threats and opportunities. 
Unrivalled in the industry, Local View has taken off since its 2020 launch, with 15 major brands (and counting) in diverse verticals monitoring 125+ locations and routinely achieving results such as +15% market share and +20% CTR.
Winning this award would showcase the power of location-based search marketing to reach consumers in a way that is both privacy-minded and highly personalized.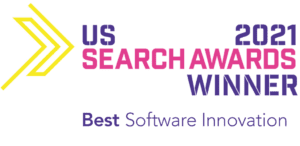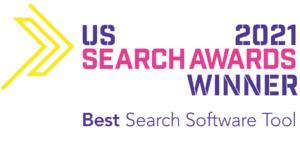 Find out more about Adthena's Local View


WINNER – BEST USE OF SEARCH, FINANCE (PPC) – GLOBAL
WINNER SILVER AWARD – BEST USE OF DATA (PPC) – UK 
Adthena & Staysure – Staying afloat with search
Staysure is the UK's most trusted travel insurance provider, with a history of meeting complex traveller needs and an obsession with both customers and data. In 2020, the pandemic shrank Staysure's travel insurance market by 90%, but instead of going dormant, the company stepped up by asking a key question: what do travel customers need from us now? 
Adthena's search intelligence data provided the answers and charted a course to product innovation, business survival and significant growth during an uncertain time. 
Letting search be the compass
Adthena's search data revealed to Staysure both what travellers were searching for and where the gaps in the market were. The company used those insights to launch three innovative new product offerings to meet the immediate needs of customers, keep the business afloat and gain +133% in market share.
By winning this award, Staysure's story will demonstrate to other search marketers the power search data has to identify and create windows of opportunity even during difficult economic times. The right search data can reveal strategic possibilities, new threats, emerging trends and the best route forward in good times and bad.


Read the Staysure Case Study here.