How are you identifying where you can reduce your marketing costs and increase profitability, without hurting revenue? 
What if you could automatically turn off bidding on your brand terms when no other rivals are in the picture and you're already positioned number 1 organically? The savings could be substantial. 
Well, Adthena's experts have the answer… Our recent customer research shows that brands can save up to 20% or up to $2 million annually by automating brand bidding. And the best part? You can start saving immediately with our all-new Brand Activator. 
Let's recap – what's a Lone Ranger?
Lone Ranger terms are those brand terms that are ranked #1 for a term in both paid and organic rankings, with no other competitors bidding on those terms. So why pay for those clicks?
Previously, many brands wouldn't have had the time and resources to engage in the time-intensive task of identifying Lone Rangers and manually adjusting bidding on them – resulting in thousands of dollars wasted. But with the invention of our 24/7 monitoring tool, this is no longer the case. In fact, it is a triumph and great relief for many enterprise brands as they can now save those thousands and take back control of their PPC budget. There is no need to constantly monitor and identify these terms now that Adthena's Brand Activator is an option.
What's Adthena's Brand Activator?
Brand Activator is a brand new feature on the Adthena platform that automates the entire process of monitoring, pausing, and restarting Lone Ranger campaigns. 
What's the purpose of this automation? To prevent you from a) wasting budget or b) losing market share. What's the desired outcome? To stay on top of your paid search game and dominate your competitive landscape.
You won't need to spend another penny on brand terms that rank top spot organically and where no other rivals are bidding. 

How does the automation tool work? 
Brand Activator is automated around the clock, meaning that there is no manual labor involved, saving time and costs. (We heard that sigh of relief). The tool automatically deactivates and reactivates bidding to ensure full optimization of brand clicks and market share. 
Here's a step by step process of how it works:
24/7 monitoring

– Adthena finds Lone Rangers terms you're winning organically with no rival bidders.

Automatic deactivation

– Bidding on Lone Rangers is automatically paused and added to your negative keyword list. 

Automatic reactivation

– Bidding is reactivated if a competitor starts bidding. 

Monthly reporting

– Adthena provides analytics for you to track your savings and identify other areas to reinvest.
Save now, reinvest later
You're in charge of what you want to do with the savings – whether that's to save budget or reinvest elsewhere for greater ROI. Using Adthena's Whole Market View technology, you could reinvest these savings back into your paid search strategy on higher-performing search terms to boost overall Return On Ad Spend (ROAS).
How will you benefit from it?
It is estimated that enterprise brands can lower their search costs by up to 20% in just 40 days. Talk about winnings. This technology can bring back the control you've once lost sight of. It will give you ultimate power to optimize your paid search strategy. 
"Adthena's new Brand Activator could save many large brands millions of dollars a year" said Ian O'Rourke, CEO & Founder of Adthena "Nearly 70% of brands will see savings immediately, and the remainder will see costs go down within 40 days. Those savings in budget can be much better invested in higher-performing terms, which Adthena's market-leading Whole Market View technology can identify. By reallocating paid search budget in this more-efficient way, our customers will achieve their overall goals, such as boosting market share, much faster."
Hear one of our customer's success stories
UK travel company, Avanti West Coast, achieved tremendous savings using our new feature. Adthena's Lone Ranger reports identified multiple high-volume terms which enabled the brand to stop unnecessary spending on those terms.
The brand optimized spending efficiency and were able to save an average of 32% each month on brand spend. By reinvesting the savings in other areas of growth in PPC, they increased overall revenue by 13%. Check out the case study.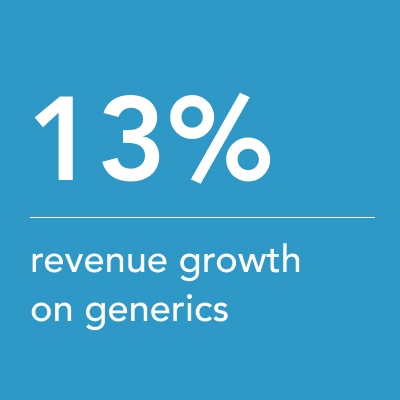 "Adthena helped us identify real spend efficiencies," said Alison Yarrow, Digital and Media Manager, Avanti West Coast. "Through their Lone Rangers, we're able to stop spending on brand terms and reinvest that budget to areas that are more conducive to acquiring new customers."
Once you say yes, you'll never go back
Adthena can help brands and agencies reduce their costs by automatically turning off their paid ads when there is no incremental benefit. With a recession in sight and brands operating on tight PPC budgets, Brand Activator can be an easy and no-risk way to reduce wasted spending. This opportunity for significant growth is a no-brainer. 
Request a Demo today – your savings will thank you!