Pummeled by the pandemic, travel brands are facing tight budgets, lean staff, and little appetite for waste and inefficiency. 
At the same time, there's revenue to be had. Despite soaring fuel prices and related travel costs, travelers are eager to book. So, short-staffed or not, travel brands have to get back in the search game.
You have to spend in order to compete, but you also have to watch every penny. So, here are two no-brainer ways to conserve staff and budget resources while staying competitive in search.
What PPC strategies should you focus on?
1. Protect yourself against brand infringements
2. Save on high-ranking branded terms
3. Keep on top of search data with automated alerts
Read on to discover how you can apply these travel PPC tips from our team to help you maximize your efforts today.
1. Monitor infringements to keep what's yours

Protecting your branded terms is low-hanging fruit when it comes to controlling search costs. When competitors or aggregators are bidding against you for your own terms, you lose clicks, your CPCs inflate, and travel consumers get the run-around.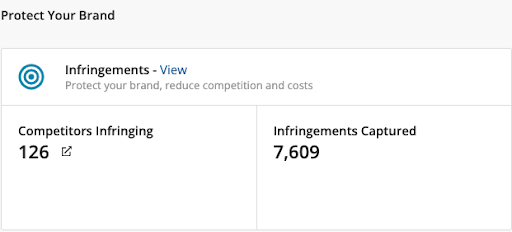 (Adthena Data – Brand Infringements Dashboard)
Intervention is essential, but manually monitoring brand infringements isn't practical. By automating the process with Adthena, you scan the entire landscape continually and efficiently while your team focuses on other tasks and/or enforcement as needed.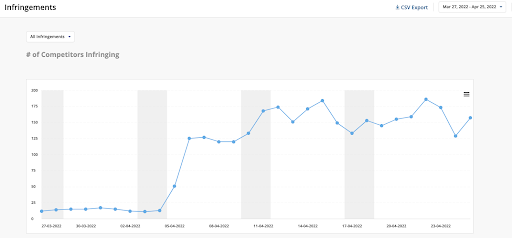 (Adthena Data – Brand Infringements Dashboard)
Read here about how Princess Cruises used automated monitoring to save money on brand terms and reinvest it in upper-funnel awareness.
2. Save on lone rangers
Lone rangers are brand terms that capture both the only paid result and the top organic listing. Why bid on terms you're already winning via SEO? Lone rangers represent clear opportunities to save on PPC, with one caveat.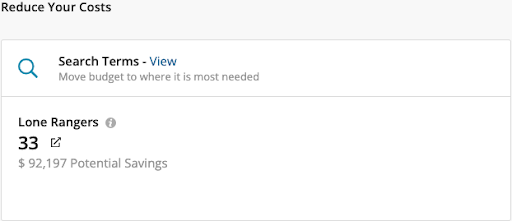 (Adthena Data – Lone Rangers Report)
Once you curtail bidding, be sure you keep an eye on the SERP in case a competitor decides to step in and bid on your terms. Automated alerts are the ideal solution for these scenarios.
3. Automate your search data to maximize your efforts
Anywhere you can automate your search processes is an opportunity to free up human beings for more strategic and creative marketing efforts.
Adthena has an entire toolbox of time-saving, waste-slashing features that can help you get your groove back in the travel sector.
To see them in action, book a demo with us now.