If you've trialed Google's new multi-channel Performance Max campaigns, you may be intrigued by all the automated targeting and machine learning magic that happens behind the curtain. But what's also kept behind the curtain is important data. With Performance Max, you don't have much insight in order to optimize or even monitor your ads, nor can you see search query data or search-specific performance metrics. 
But there's an easy fix: Adthena's search intelligence. In fact, we're already hearing great things from our customers who are using Adthena to track and optimize their Performance Max campaigns.
What is Performance Max?
Performance Max is Google's new goal-based campaign type that allows performance advertisers to access the full Google Ads arsenal within a single campaign. It's designed to reach converting customers across channels, including YouTube, display, search, Discover, Gmail, and Maps.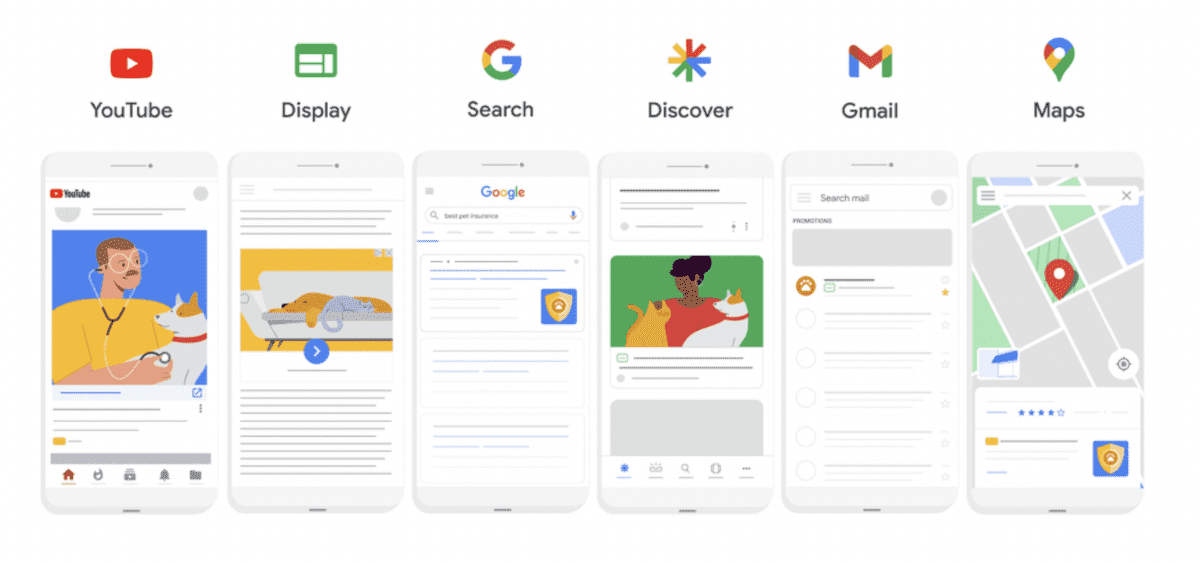 Source: Google
The main difference between Performance Max and other campaigns is that Google automates the targeting and delivery of the campaign based on the information the advertiser provides. 
The advertiser sets the marketing objective (eg. in-app purchases, subscriptions, signups etc.) and provides creative assets such as copy, call to action, images, and videos.  Google's AI pretty much does the rest, automatically assembling ads and using audience signals to reach the users most likely to convert.
Unfortunately, you as the advertiser don't have much control over those factors or any way to surface opportunities to improve performance. That's why Adthena is the perfect partner for your Performance Max campaigns.
Three ways to make Performance Max better
Adthena gives you more visibility into your Performance Max campaigns so you can understand and influence performance. Here are three examples:
1. You'll spot opportunities to shift budgets or targets
Performance Max is great at optimizing to a set target, but what if there's an opportunity to improve performance by changing that target? You need Adthena to understand the context around your performance targets so you can manage them strategically. Adthena data can show you if there's market share ground you can gain by bumping up your target CPAs. Similarly, you'll know if aggressive bidders aren't competitors and therefore aren't worth pursuing. 
2. You can capture detailed search query data
Google's automated Smart Bidding leaves you blind to detailed search term data. But Adthena lets you regain control over the types of terms you're hitting in your Performance Max campaigns. Adthena search term detail data will show you the search terms your Performance Max campaigns are matching to and the estimated volumes from each. 
3. Monitor auto-generated ad creative
Automated ad creation can lead to unpleasant surprises, from minor aesthetic problems to more serious brand safety issues. Adthena's text ad scraping capabilities allow you to monitor ad variations that are being automatically created by Performance Max. You'll know exactly what audiences are seeing so you can troubleshoot any problems with your ads.
For more information on how Adthena can help you better manage your Performance Max campaigns, request a demo with one of your paid search experts