As a tech start-up in search advertising, our 100+ Adthenian colleagues are spread across the globe in London, Austin and Sydney. We've built a thriving in-office culture over the last few years in those locations and, although we're used to communicating virtually as well as face-to-face, we knew it was essential to foster this office culture in different ways with everyone working remotely this spring. 
The impact of coronavirus on health, business, the economy and pretty much everything else, can cause feelings of doubt and fear amongst employees. Beyond productivity, our culture is focused on promoting transparency and positivity amongst our teams, so we believe in overcoming these feelings of doubt with the truth. We let our employees see the good, the bad and the ugly of what's going on in the business. And we've been establishing trust through communication and by encouraging open dialogue at all levels. 
We understand that every individual will respond differently to long periods of remote work and potential isolation. We use Slack and in-house Google surveys to keep us informed and connected with how our colleagues are. The surveys revealed that many Adthenians were missing the social interaction in the office, and some were struggling to adjust to the lack of routine. 
We used these insights to create a new initiative to develop our culture virtually, and to connect and energise our colleagues.
Our Wellbeing Heroes
We value personal relationships here at Adthena, so we adopted an initiative to create connection and promote healthy working-from-home habits, which we dubbed our 'Wellbeing Heroes'.
Each week a handful of people across the globe are nominated to be one of our 'heroes' and offer tips and advice via our dedicated Slack channel. Five key roles were identified: Wellbeing Wizard, Routine Rocky, Adthena Chef, Netflix Academy Awards and, lastly, the Adthena Cribs Host. It has been a hit so far! We've re-established some of the great office culture virtually, and we've educated each other along the way.
What makes this idea even better, is that the concept came from a discussion and idea sharing session one of our very own Adthenians had with his flatmate while they were both working from home together. This is proof that although we are all in our homes, the concept of 'idea sharing' has expanded beyond what we knew before. We developed the idea into an initiative which we believe exemplifies our culture here at Adthena.
Here are some examples of our most popular posts:
Adthena Chef
Our Financial Controller, Asta shared her recipe for homemade cauliflower pizza.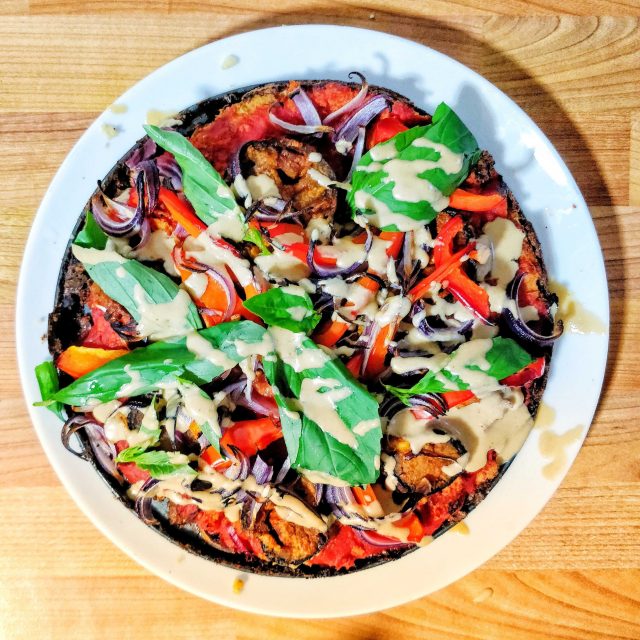 Adthena Cribs Host
Joey, our Senior Account Executive, gave us a tour of his home, patio garden and jungle-themed standing desk, as well as introducing us to his cat Olive.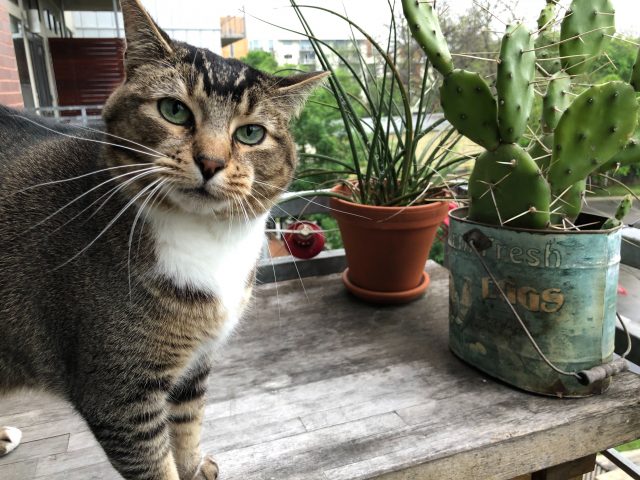 Numerous exercising tips and videos have also been shared, as well as recommendations for what to watch and read in spare time, and top tips on everything from sleeping well to boosting productivity.
As the Wellbeing Heroes initiative goes from strength to strength, another group, our Task Force, has been kicked off as well. During this period, the Task Force will act as an extension of the People Team, inspiring and empowering individuals to adopt healthy habits professionally and personally. When we return to the office we expect the Task Force to evolve and continue with its mission to promote well-being across the business
About Adthena 
Adthena is the world's most advanced intelligence platform for paid search advertising. Our AI technology and machine learning models give our customers a clear view of the market shifts and all the moves their rivals make across the search landscape. Which means they can make informed, strategic decisions and ensure success, supported by our team of world-class industry consultants.
If you'd like to join us, check out our current vacancies here, and to find out more about how our teams work, take a look at our Tech Team Brochure.