The Strategic Power of Search in the Boardroom
Search Intelligence is a radar on your entire marketplace, and 90% of CMOs say it helps them make better decisions. Could you be the first to prove the value of search to the C-suite? In this guide, you'll discover how to:
Prove your worth with AI-powered benchmarking
Win your audience at a glance with automated visuals
Speak the language everyone understands
Do the math (and show your work)
Paint a bigger, better business picture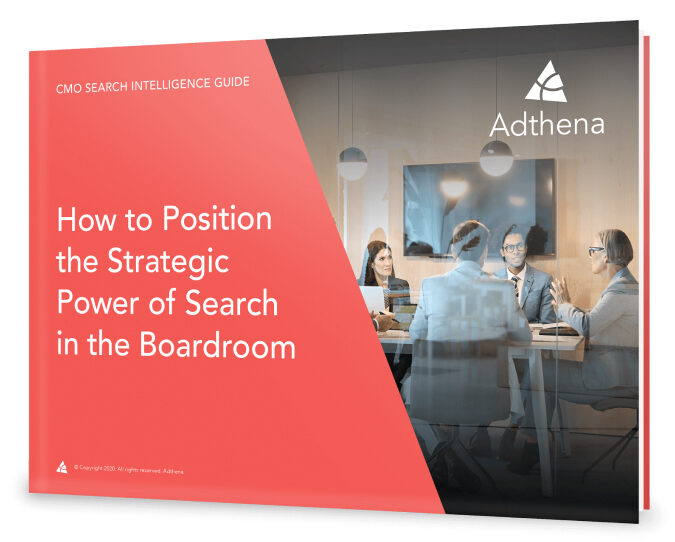 Interested learning more about the strategic power of paid search? Visit the Strategic Advantage Collection to explore insights, blogs and videos to help you position paid search in the boardroom.