Based on your industry or region, your business has likely experienced variations of disruption over the past few months. Now we find ourselves in the midst of 'reopening', and again each business will approach and tackle ramping up uniquely. What can help you succeed as we approach a 'new normal' for the economy? How can your brand reignite its business to refuel your marketing dollars & drive sales?
Join our webinar to learn what channels you can use to reach your customers as they too navigate this 'new normal'. Adthena's search marketing experts are joined by performance marketing experts, Catalyst, to discuss the many changes and opportunities that exist today. They'll evaluate the current state of the market, key trends across industries and regions & innovative ways to use holistic marketing to reignite your brand and refuel revenue.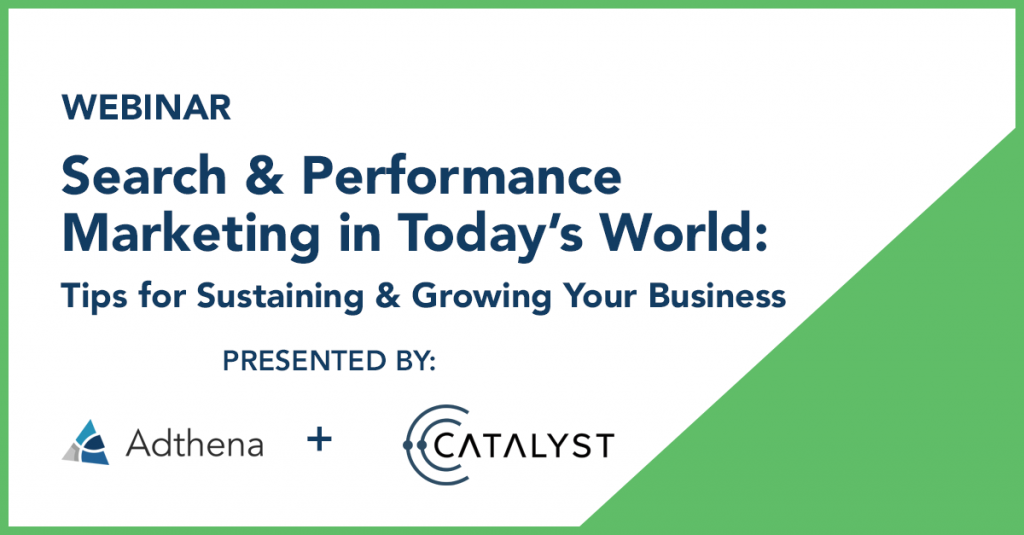 In this webinar, we will discuss:
The New Normal: What's it like operating today and how you can find opportunities
Holistic Marketing: How to incorporate cross channel marketing in support of your ramp up strategy
Hot topics & key trends: Top trends we're seeing across our customer base in the performance & search marketing space.
---
Meet the panelists: