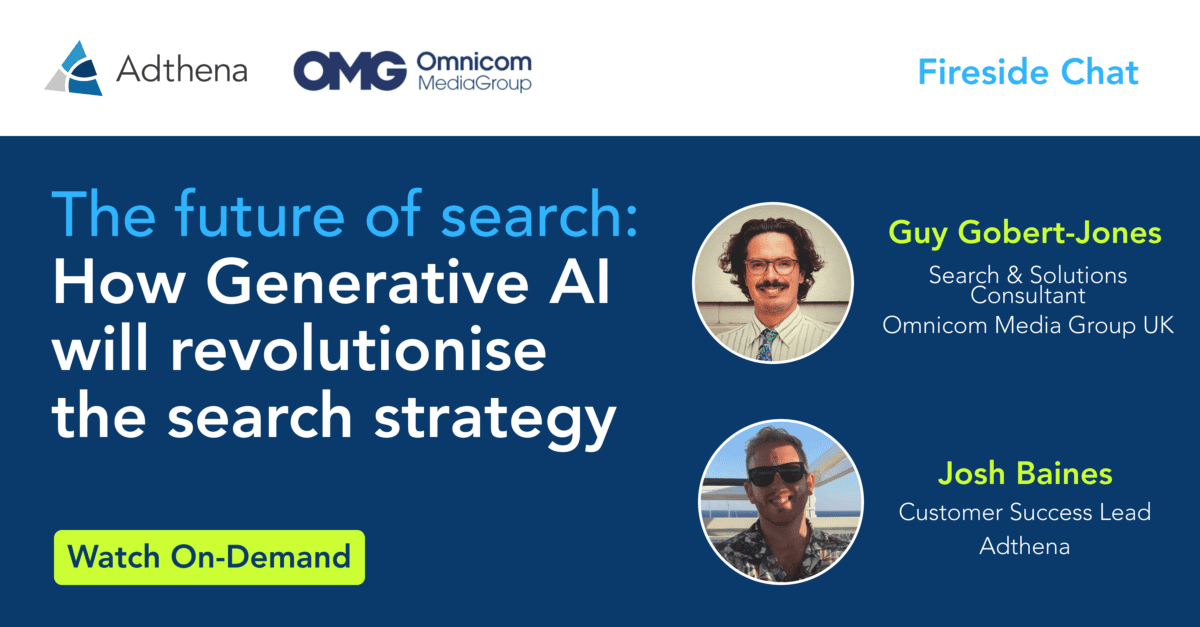 Unlock the power of generative AI for competitive search strategies
Generative AI has the potential to supercharge the paid search strategy by providing advertisers with more advanced targeting capabilities, automated optimisation and predictive insights.
We chatted with Guy Gobert-Jones, Search and Solutions Consultant of Omnicom Media Group UK, to explore how Generative AI is already changing how people gain information online. Watch on-demand to understand the differences from conventional AI and its longer-term impact, helping you to determine whether an AI-based search is right for your strategy.
Don't miss this opportunity to learn:  
What it is (and isn't) and its long term impact on search engines and search strategies

How to gain insights into consumer behaviour, preferences, and search patterns

How advertisers are already successfully integrating within their workstreams