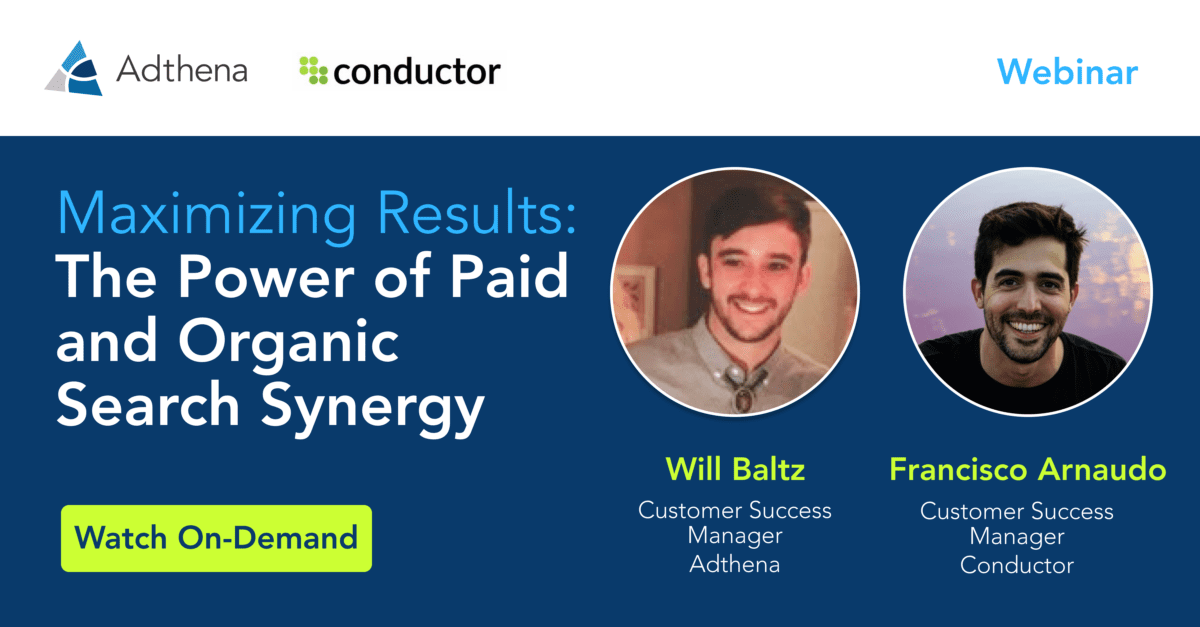 Learn to dominate SERPs with paid and organic search synergy
With the first result on SERPs accounting for over 30% of search traffic, it's essential to learn how to consistently win that top spot. Watch on-demand as search experts from Conductor and Adthena provide practical tips and actionable strategies to help you achieve paid and organic search synergy and, ultimately, drive business growth.
During this webinar, you'll learn how to:
Leverage organic insights to optimize your paid search strategy and SERP results
Use SEO insights to create effective and helpful content that ranks consistently
Conduct a competitive analysis to determine what channels and keywords competitors are focusing on
Boost collaboration and maximize results with a cohesive, cross-team approach
Tune in as we explore ways to enhance paid and organic search performance, increase results, and save up to 20% in paid search through organic search.