You are constantly under attack by competitors that bid on your branded keywords, interrupting the customer journey and diverting search traffic – impacting revenue. These hijack attempts muddy your reputation and adversely impact the experience your consumers have with your brand online.
Listen to Ashley Fletcher (Adthena – VP of Marketing) and Frederick Vallaeys (Optymyzr – CEO) to learn how playing 'brand offense' can help you gain more control of your brand and increase conversions. Learn how to:
Identify and take action on brand term and trademark infringements
Automatically detect brand hijack attempts and take action in real time
Use AI and machine learning to keep your brands safe at scale
Speakers: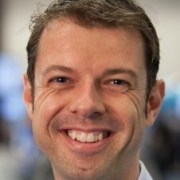 Frederick Vallaeys, CEO, Optymyzr
Frederick is an expert in the online marketing field, and was an early employee at Google where he was instrumental in growing the AdWords search marketing system. He is currently the CEO of Optmyzr, a SaaS company delivering advanced PPC optimization tools and reports to AdWords and Bing Ads advertisers globally.

Ashley Fletcher, VP Marketing, Adthena
Ashley's career has been honed in search for over ten years. Starting out agency-side as the Head of Online Marketing at Coast Digital, then to BeatThatQuote.com (bought by Google in 2011) leading their in-house marketing team. At Google, Ashley led the marketing of the company's finance and insurance comparison products across global markets.
---
To receive the video, please complete the form below.  
---
Want to know more about your competitive landscape? Get in touch and uncover your Whole Market View.