Do you have harmony between your SEM and SEO strategies?
Google alone does not provide a comprehensive view of both paid & organic search channels and how they work together.
When the data is siloed, teams are siloed. That's hell!
Watch this on demand webinar, where we'll show you how combining data sources, coupled with intel about your competitors search strategies, creates greater search transparency and harmony for your cross-channel teams. Pure heaven.
Key takeaways:
Build harmony between your SEO and SEM strategies
Maintain SERP dominance
Spend your budget more efficiently and effectively
About the presenter: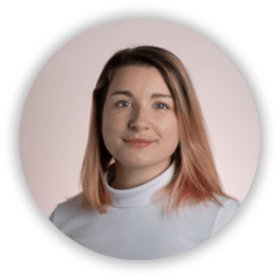 Lorna is responsible for acquisition marketing at Adthena, communicating their award-winning product and generating demand. She has developed her career in fast-paced, start-up environments, including two tech track 100 companies. She is curious and passionate and likes to find stories in data and technology.
Lorna Gill
Senior Marketing Manager