If you're trying to make sense of how the finance market has shifted over the past few weeks, you aren't alone. The impact on the global economy has created financial road bumps, leaving businesses and consumers seeking aid.
With social distancing now the norm consumers and businesses are relying on Google more than ever to answer their financial-related questions. This has led to an increase in competition and spend in areas like banking, loans & insurance .
Your SEM strategy can be the answer to staying in and winning the auction. In this on demand webinar, join Adthena's financial search expert, Josh Pickering, for a COVID-19 market trend update and for insight into how digital marketers at leading financial brands are using their SEM strategy to take back control of the market.
This webinar will cover:
Gain insight into the search market landscape of loans, health insurance, banking, and mortgages in the UK
How top finance brands are reacting to the COVID-19 market
Learn how AI can help you discover and react to market changes quickly
How to get the most out of your SEM strategy during COVID-19
---
Meet the presenter: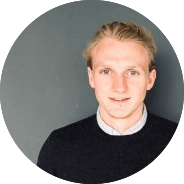 As our Finance industry consultant at Adthena, Josh works with some of the biggest consumer finance and insurance brands to help them compete more effectively in Paid Search. Josh helps his clients balance the pressure of new market entrants with delivering the next big shift in performance.
Josh Pickering
UK Financial Services Expert
LinkedIN