May 27 2022 – Adthena and customers GIMO have Won in the Best use of Search – Gaming category at the European Search Awards.
Adthena & GIMO – Best use of Search – Gaming – WINNER
The European Search Awards reward and celebrate the very best companies and people working in PPC & SEO across a variety of business sectors, in a shifting digital landscape which inspires innovation, creativity and connectivity.

Adthena & GIMO: saving €1m by halting the brand bidding game
GIMO is a specialist digital marketing agency for the highly-competitive iGaming industry, and PPC is a vital tool they use to keep their clients at the top of their game.
But in gaming, you can't take anything for granted. Competitors will always want to poach your clicks and players, and sometimes they do it by leveraging your brand terms. In fact, over the past few years, brand bidding was driving up CPCs significantly for GIMO's clients.
GIMO knew that to get the best return on ad spend, they had to take action to protect brand terms in a consistent and scalable way. They couldn't just hope to catch a few infringements with manual monitoring. They needed a much more rigorous strategy. So, GIMO deployed the Adthena search intelligence platform to automatically and continuously police the gaming landscape for brand infringements.
By identifying and halting those brand infringements and the resulting bidding wars from specific competitors, GIMO was able to dramatically lower CPC costs for its gaming clients.
The result was a massive saving on brand spend of €1 million over 2 years. By cutting brand CPCs nearly in half, GIMO clients captured more clicks for their money and were able to take full advantage of pandemic-driven increases in online gaming participation and revenue.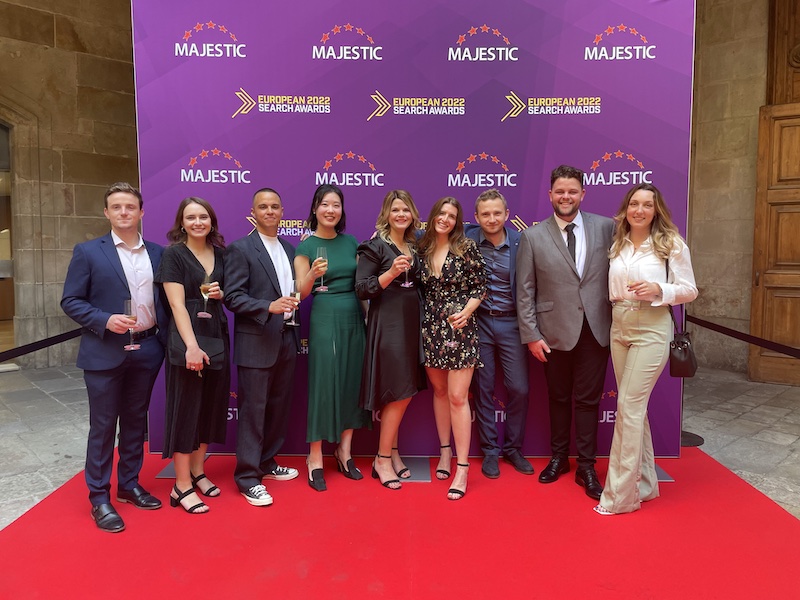 Above: The Adthena team celebrate at the European Search Awards 2022 in Barcelona.
Read the full GIMO Case Study