9 June 2023 – Adthena have been shortlisted in eight categories at The Global Search Awards 2023:
Adthena, L'Oréal USA & Armani beauty – Best Use of Search – Retail / eCommerce (PPC)
Adthena, L'Oréal USA & Armani beauty – Best Use of Search – B2C (PPC)
Adthena, L'Oréal USA & Armani beauty – Best US PPC Campaign
Adthena, L'Oréal USA & Armani beauty – Best Use of Data (PPC)
Adthena, The7Stars and Avanti West Coast – Best Use of Search – Travel / Leisure (PPC)
Adthena, The7Stars and Avanti West Coast – Best UK PPC Campaign
Adthena's Brand Activator – Best Software Innovation
Adthena's Brand Activator – Best Global Search Software Tool

The Global Search Awards celebrate how search is changing the whole, wide digital world. They recognise and reward the impact PPC, SEO and Content Marketing has around the world. The awards celebrate search agencies and teams who are transforming businesses through innovative engaging campaigns that stand out from the crowd; innovative and cutting-edge software and people who have triumphed across diverse digital landscapes.
Shortlisted projects:
Adthena, The7Stars & Avanti West Coast – saving -32% on brand to grow revenue +47%
Avanti West Coast is one of the major UK train operators impacted by the global pandemic. They needed to find ways to increase efficiency during a challenging time while continuing to grow market share. Avanti West Coast leveraged Adthena's Lone Rangers and Head-to-Head Competitor reports to surface efficiencies and opportunities for growth.
The Lone Ranger report from Adthena shows when a brand is the sole bidder for a brand term. If they also hold the top organic spot for that term, with no rivals in sight, there's no reason to continue bidding. With Adthena's new feature, Brand Activator, customers can automate the entire process of monitoring, pausing, and restarting Lone Ranger campaigns so you don't waste budget or lose market share. With the savings, brands can either reduce their overall marketing spend or reinvest it elsewhere.
Using the report, Avanti West Coast identified a number of high-volume Lone Rangers, and they were able to stop spending on those terms without relinquishing market share to competitors. Adthena also set alerts to monitor if competitors did start appearing on those brand search terms so Avanti West Coast would reenter the auction.
Avanti West Coast wanted to strategically reinvest the savings into generic search terms so they identified key terms using the Adthena Head-to-Head Competitor report and added them to their paid search campaigns. They also identified candidate terms for specific routes and used negative keywords in campaigns where they didn't have routes.
The outcomes were as follows:
Avanti West Coast saved an average of 32.2% each month.
Increased overall revenue by 13%.
Increased non-branded click share +538.6%
Increased revenue for organic search +29%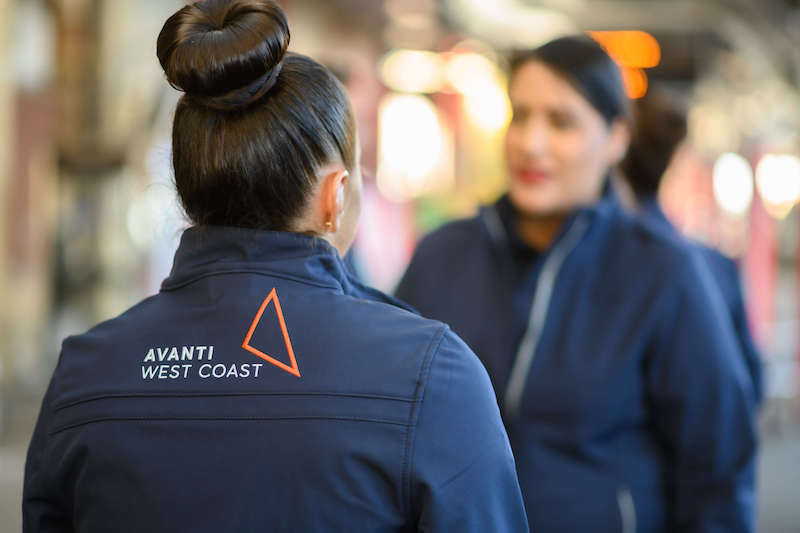 Read the full Avanti case study. 
……………………
Adthena's Brand Activator – saving marketers up to 20% on brand search ads
Adthena's new platform feature resolves a longstanding source of inefficient spending in paid search advertising. It automatically pauses bidding on search terms where a brand is winning organically and when no other competitors are bidding.
Helping brands reduce waste on Lone Rangers
Lone Ranger terms are those brand search terms that are ranked #1 for a term in both paid and organic search, with no other rival bidders. Previously, many brands wouldn't have had the resources to engage in the time-intensive task of identifying Lone Rangers and manually adjusting bidding on them – resulting in thousands of dollars wasted. But with the invention of our 24/7 monitoring tool, this is no longer the case.
Brand Activator automatically detects Lone Rangers for a customer and pauses bidding on those terms. What if a competitor re-enters the auction for that term? Brand Activator automatically resumes bidding so the brand doesn't lose clicks or market share. The entire cycle is logged in detail in Adthena reports so search marketers can track all activities and savings, and reinvest in areas of growth directly in the platform. Using Adthena's patented Whole Market View technology, these savings can then be reinvested back into paid search on higher-performing search terms to further increase overall Return On Ad Spend (ROAS).
Unrivalled in the industry, Brand Activator is now saving up to 20% of brand search spend for 25 enterprise customers in diverse verticals across the globe. One brand's savings alone are already into the millions and the remaining customers are forecast to save $1.8m in the first year collectively.
Find out more about Adthena's Brand Activator.